AEA
Customized Forged Steel Balls for Ball Valves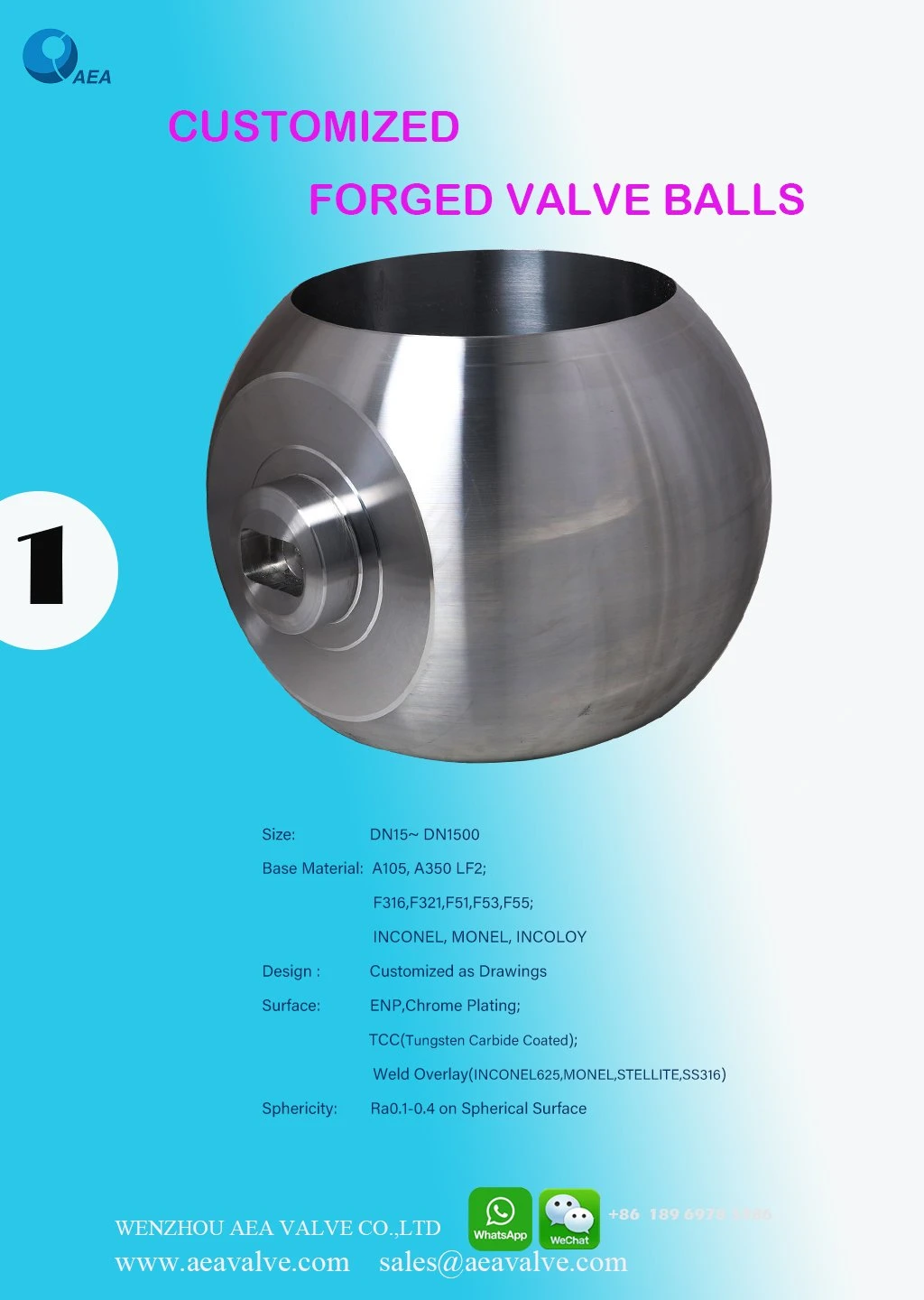 Product Name: Steel ball for ball valves, Valve Sphere
Product Type: trunnion ball, floating ball, spigot mounted, stem ball, three way ball, segmented ball, V type ball,
Size Range:
Ball for floating ball valve: NPS 1- 10 Inches
Ball for trunnion ball valve: NPS 1- 60 Inches
Pressure Rating: ANSI 150~2500Lbs, JIS 5K~30K, PN16~420
Sphericity:
ØNPS 1- 12 Inches: Minimum 20 micron (ìm )
ØNPS 12- 60 Inches: Minimum 30 micron (ìm )
Product Standard: ANSI, UNI, DIN, JIS, EN. or as customers' drawings
Base Materials:
ØCarbon Steel: ASTM A105,ASTM A350 LF2 LF3,LC1,LC2,LC3,
ØStainless Steel: ASTM A182 F304,F304L,F316,F316L,F317,F317L,F321,F51,F53,F6a/AISI 410,420
ØAlloy Steel: A564 630(17-4PH), Monel, Inconel…
ØBrass/Bronze: UNS C37700, UNS C92200, UNS C83600, UNS C84800…
Surface Coating:
ØENP ,
ØChrome Plating,
ØTungsten Carbide,
ØChrome Carbide,
ØStellite,
ØInconel
A.E.A manufactures single balls or kit Seats and Ball from 1/2 up to 60 Inches.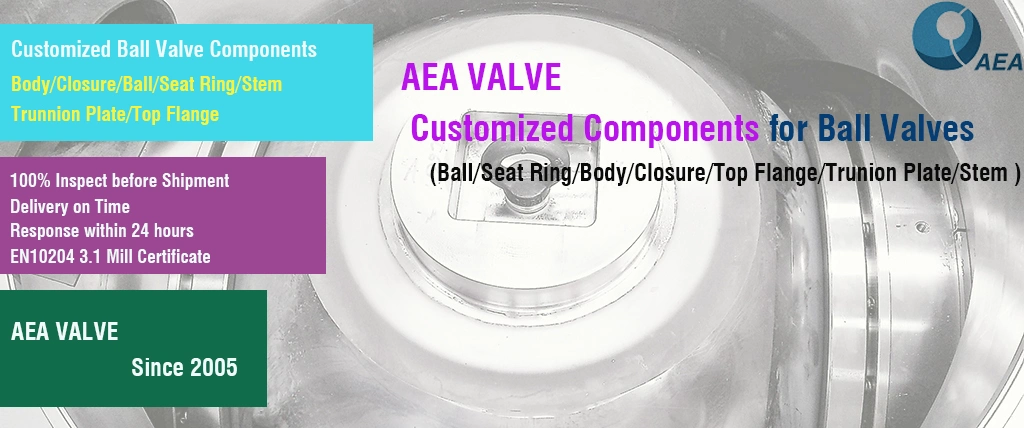 MACHINING
AEA Possesses the advanced equipments, including various machining, machining center, CNC Lathes, Boring machine, CNC grinding machine, Drilling machine, Milling machine, Planning machine,etc

Aim at the goal of "leading in China and top tanking in the world", taking quality as the base, centering on people, and regarding
To services as the concept and reputation as the belief. AEA is seeking excellent product quality, provide perfect service and quality products.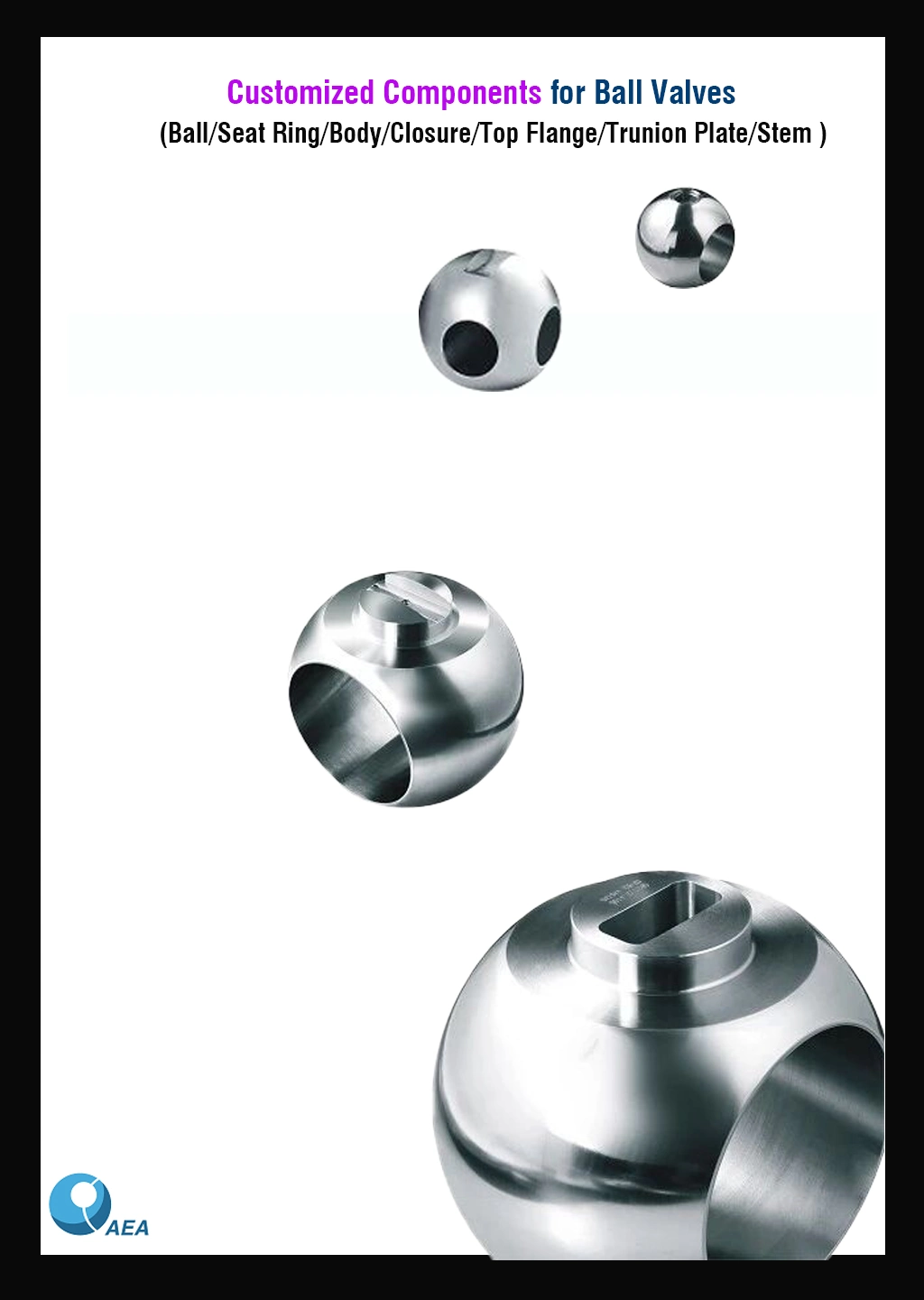 GRINDING
Grinding balls and seats after welding / after TCC.


Dimension range is from DN25 to DN1500.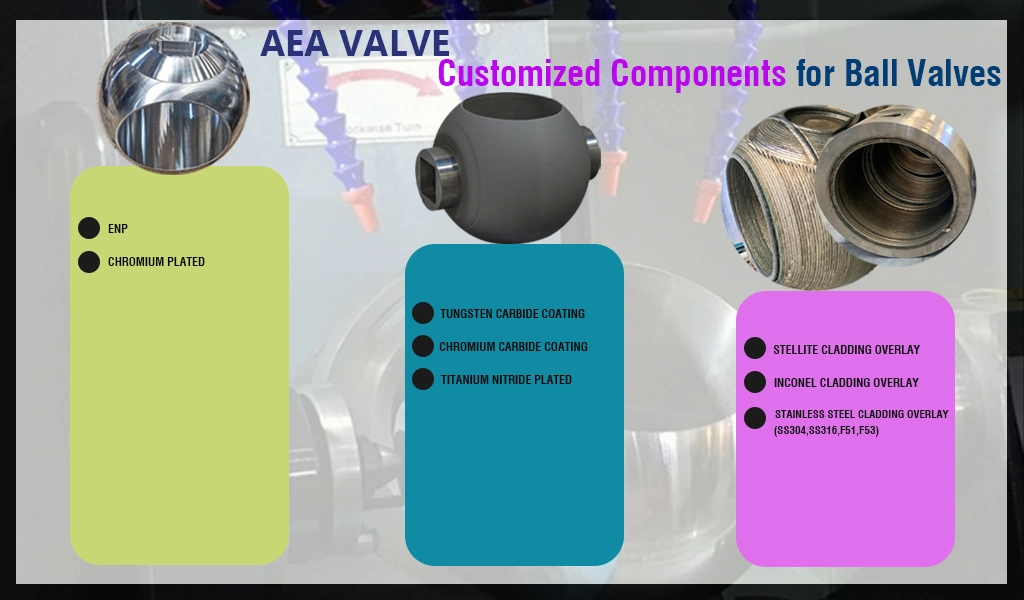 LAPPING
For Metal seat ball valves
, lapping process is vey import. AEA have rich experiences on it. the kit's seats and balls,
lapping operation is carried out after the coating operation.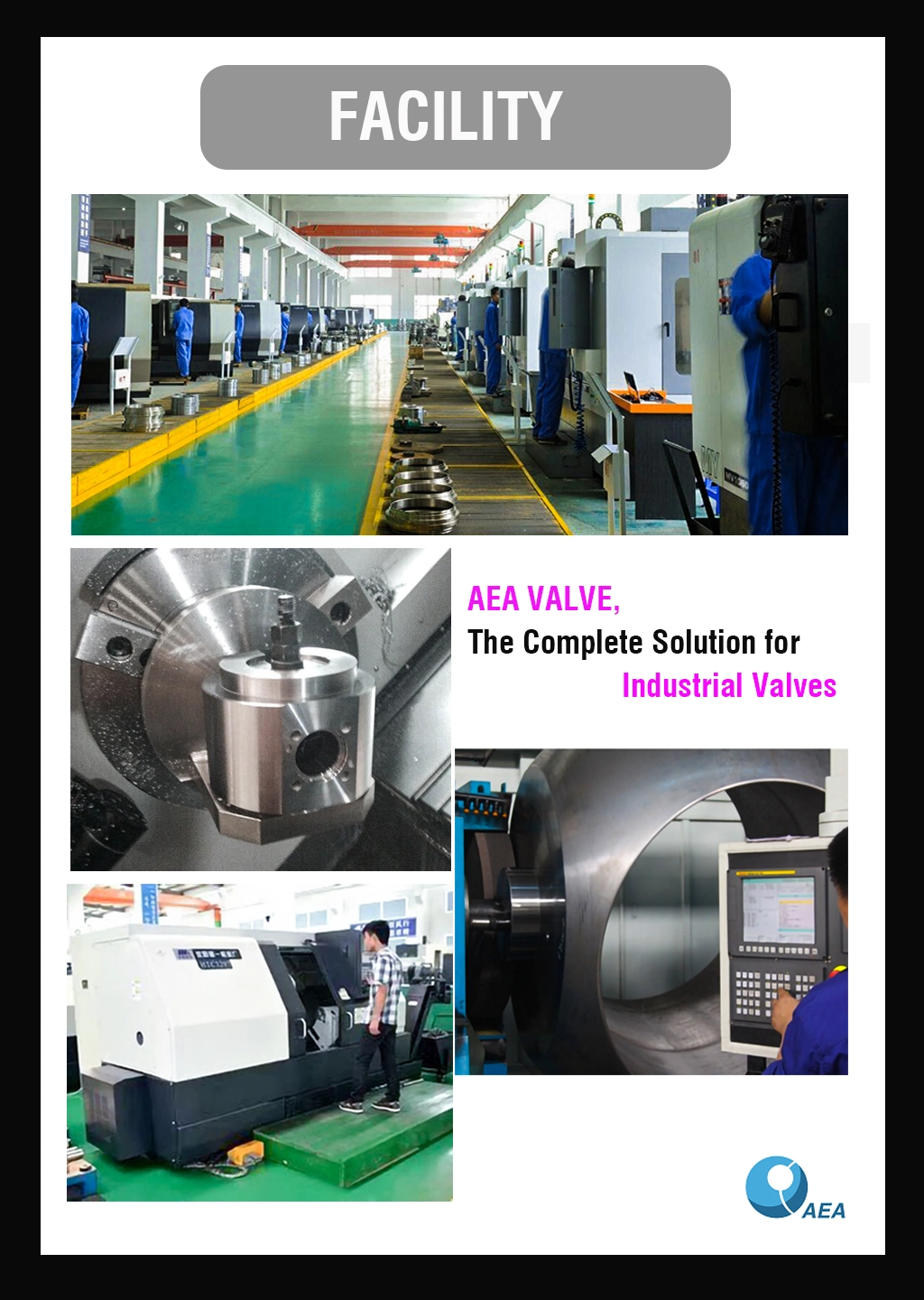 INSPECTION
We are able to provide any kind of NDE ( Non-Destructive Examination) tests required.
PT (Penetrant test)
UT (Ultrasonic test)
PMI (Positive material Identification)
MT (Magnetic test)
Thickness test (for cladding, plating or coating)
Alcohol Test (for MTM kits)
Corrosion Test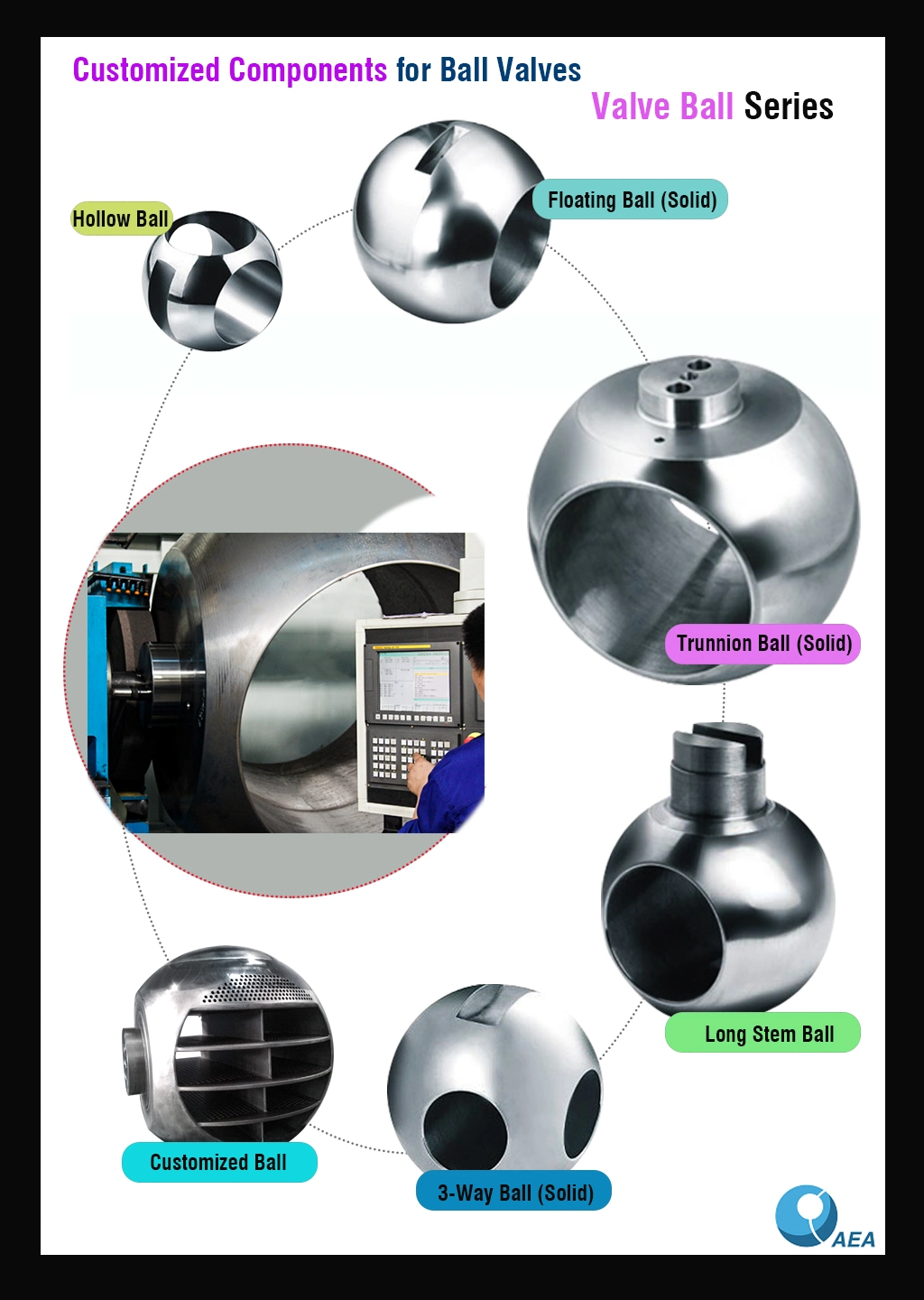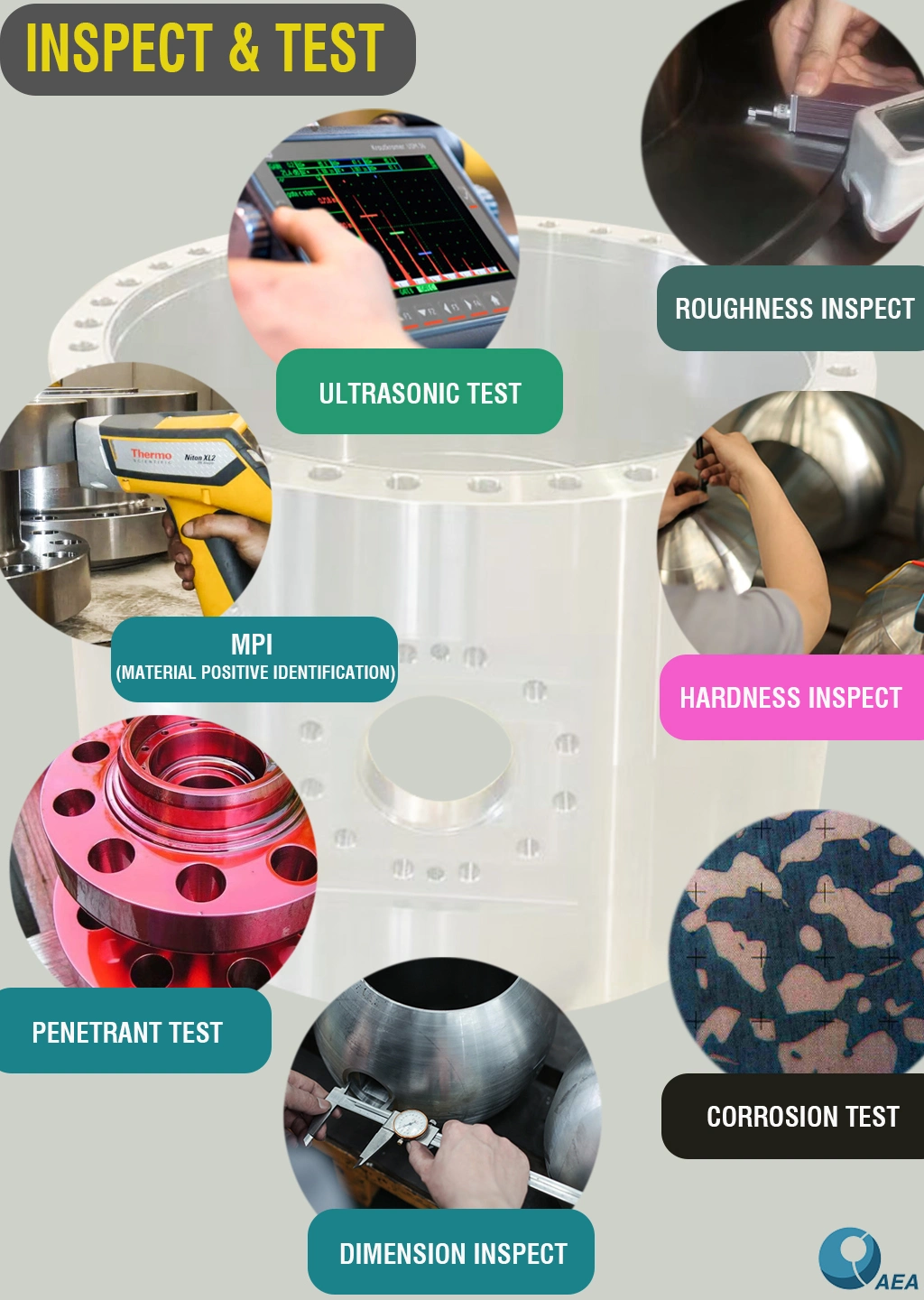 All the inspection and testing results of the materials and valves are registered in our quality system to support ongoing quality control efforts. All record of valve series numbers, inspection/testing procedure and results, operator information, are traceable.