Heavy Duty Horizontal CNC Lathe Machine, Lathe Machine, Horizontal Lathe, crankshaft turning lathe,PLC control lathe, Conventional Lathe
For Machining crankshaft, roll, cylinders, Long Shaft,Tire Mold, Railway Parts,Wheel Hub Turbine,Flange,etc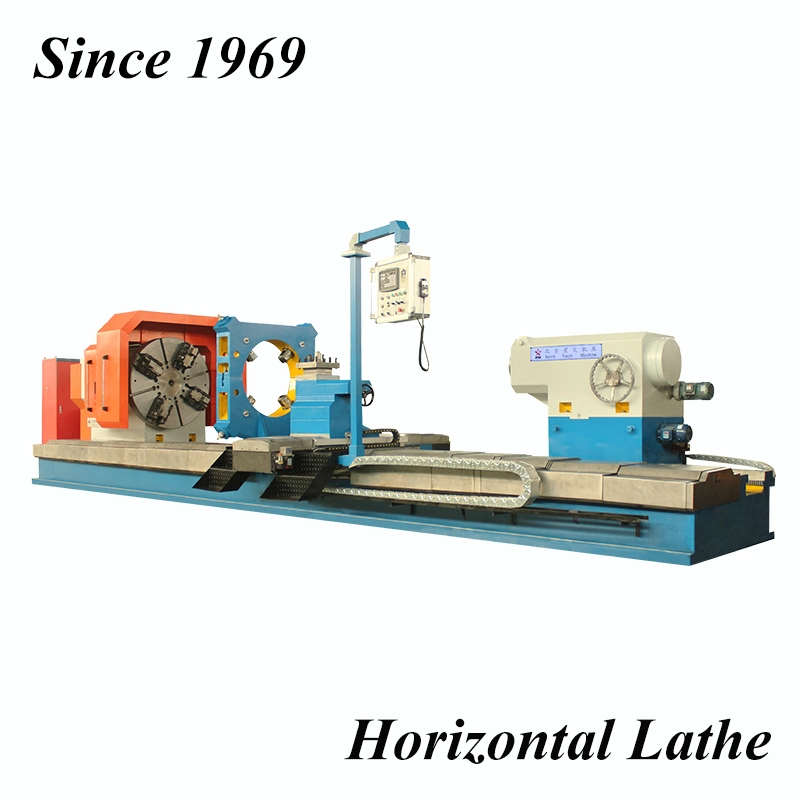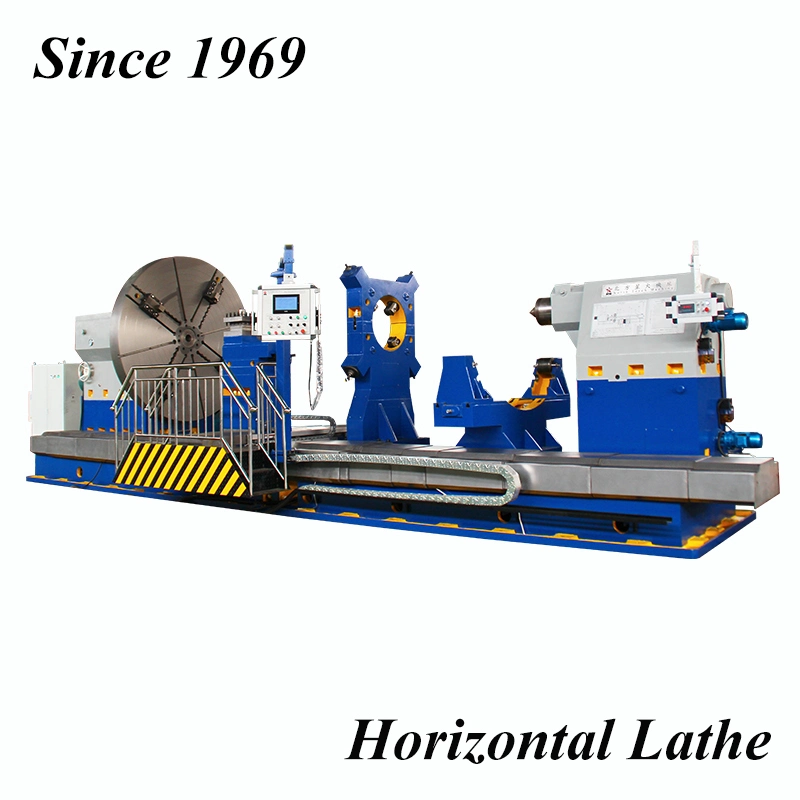 Δ
1. Outstanding Characteristics of heavy horizontal lathe, lathe machine, crankshaft turning lathe, cnc lathe machine
1). Carry Load as Heavy as Possible :

4 Guide Rails with 2000 mm width,

Internationally forerunner computation technologies and optimized finite element analysis methods are adopted and the selected materials are suitable for the design.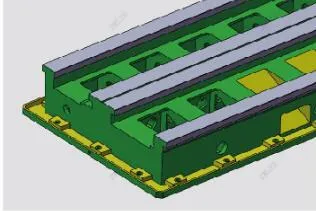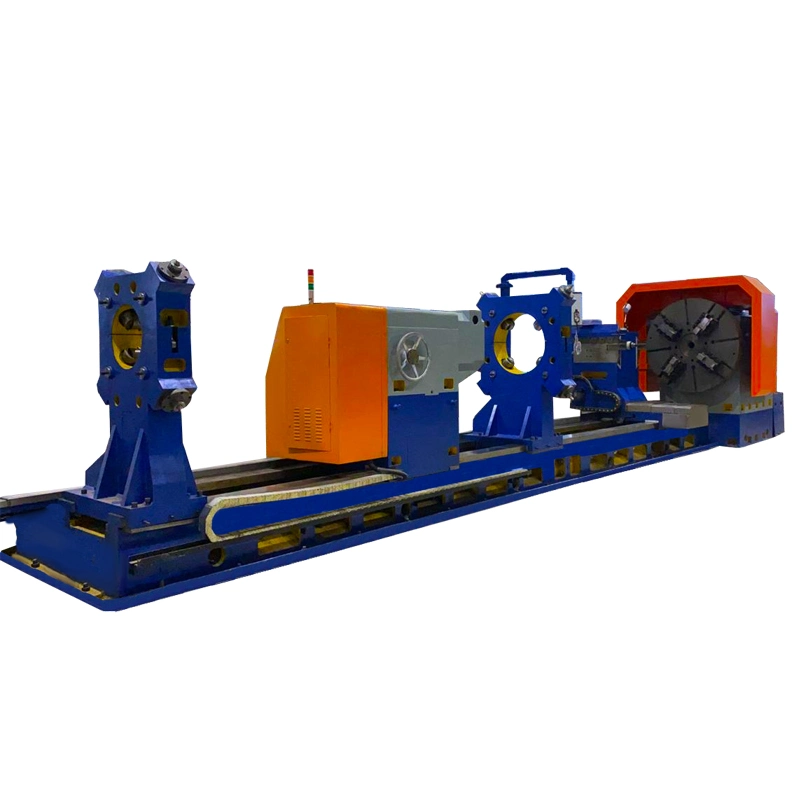 2.) High Rigidity, Stability and Accuracy: All castings are made of high-strength

meehanite

HT250. which is particularly suitable for heavy cutting. All large castings stand the test of annealing and vibration aging and internal stress is eliminated, so the overall precision is greatly enhanced and processed parts are found with high geometric accuracy.
3.) One-piece structure made of meehanite, greatly enhancing its abrasion resistance, and the internal force elimination process produces high vibration resistance and considerably enhances stability. The cross-shaped base and rectangular bearing structure ensure high structural stability and permanently stable quality.

4.) The lathe bed is in fixed heavy cutting structure, including rectangular hard rails tested by high frequency heat treatment and high-precision surface grinding (straightness in full stroke<0.05mm).

5.)Turcite-B is pasted on the sliding surface in order to enhance the rail's smoothness and wearing resistance. The widened hard rail design can provide required resistance and stability for heavy cutting.

6.) The headstock, made of high strength and high rigidity keel rib, is in special cage shape, which can provide desirable driving accuracy and greater torque.

7.) Incorporating German AM technologies, the main shaft is made of chrome-molybdenum alloy and proves high precision, high rigid and desirable deformation resistance after rough/finish machining, carbonization, aging treatment and precision grinding. After the main shaft assembling is completed, the entire assembly shall be calibrated by dynamic balance test. The independent lubrication will further enhance the stability of the headstock during operation.

8.) The tailstock consists of two parts: the upper one includes a sleeve moving mechanism, spindle assembly, and a shaft centerline adjustment mechanism, with a rectangular head in the rear, which is designed to lock the sleeve manually; and the lower one includes a tailstock fast-moving motor and a locking mechanism, with the main shaft installed on the high-precision radial clearance-adjustable double-row cylindrical roller bearing in the sleeve, rendering the high-precision rotating top on the tailstock. However, in order to satisfy certain special requirements of the machining process, it is feasible to transfer the plug board from the flange groove in the front of the sleeve to the groove near the front end of the main shaft in order to fix the main shaft and obtain a dead center.



The following picture is the headstock part of heavy horizontal lathe machine, lathe, cnc lathe machine that are inspected by CMM.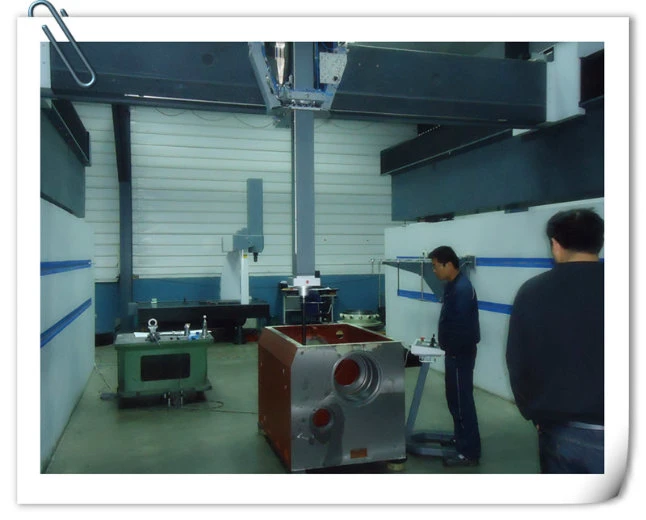 Our Principle : Maximize Customer's Profitability under the minimum invest cost.

Application:
This series CNC horizontal lathe can utilize high-speed steel and carbide cutting tools to finish rough or finish turning process for not only the non-ferrous metals like various structure steels, casting steels and irons, but also the external/internal cylindrical / conical/ spherical surfaces, thread of non-metal materials and all kinds of the surface of curve rotary body. What's more, it can also realize the constant speed cutting line.
Technical Parameters of heavy horizontal lathe, lathe machine, lathe, cnc lathe machine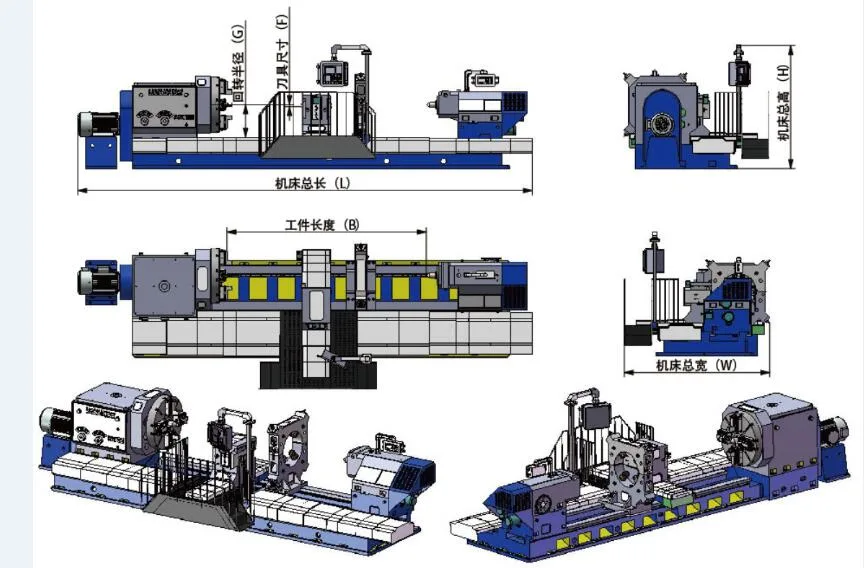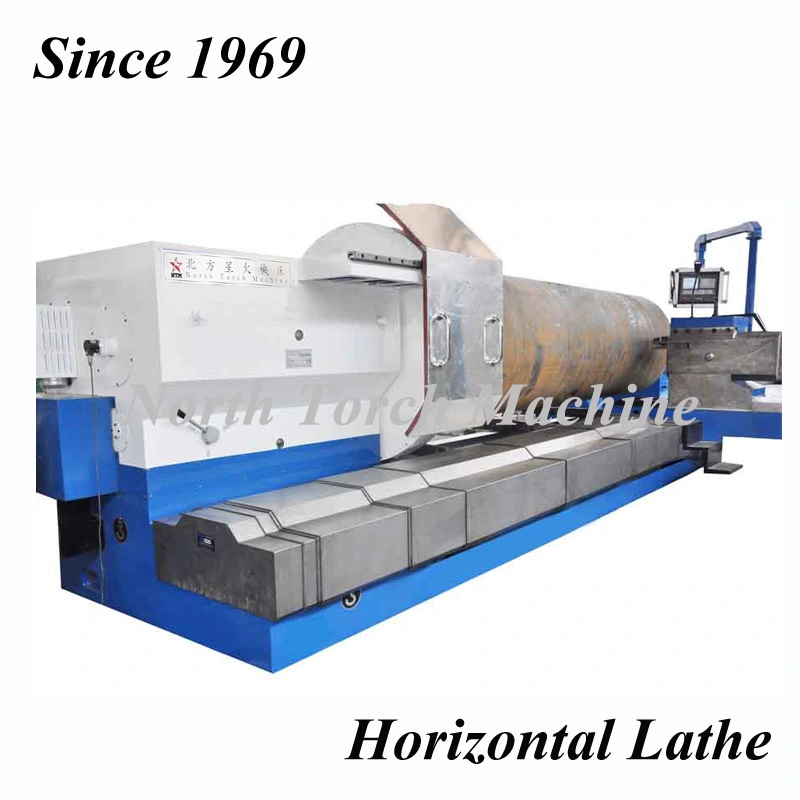 Name
CG61100
CG61125
CG61160
CG61200
CG61250
CG61300
Description
Unit
Max. Swing Over Bed
mm
1000
1250
1600
2000
2500
3000
Max. Swing Over the skateboard
mm
650
800
1200
1650
1800
2800
Max. Weight of Work-piece
T
10
15
20
20
20
40
Max. Length of Work-piece
mm
3000-12000
Gears of Spindle Speed
/
Infinitely Variable Speed/step-less speed
Range of Spindle Speed
r/Min
10-300
10-200
10-160
4-80
4-80
1.6-63
Chuck Diameter
mm
800
1000
1250
1600
2000
2500
X,Z-Axis Feed Range
mm/Min
0-3000
Horizontal Stroke
mm
500
625
800
1000
1250
1000
Longitudinal Stroke
mm
3000-12000
Main Driving Motor
Kw
11
22
45
75
75
75
Cutting Force (Carriage)
Kn
4
6
20
40
40
60
Sleeve Diameter of Tailstock
mm
180
180
290
290
290
480
Spindle Diameter of tailstock
mm
125
125
160
160
160
240
Rermarks:

1. The above 6 models of Heavy Duty Horizontal CNC Lathe Machine are the standard configurations,

we can also design and manufacture customized lathe machines according to the user's workpiece features.



2. This series heavy duty horizontal CNC Lathe Machine have been

exported to Norway, Thailand, Romania, Iran, Russia, Chile for machining railway parts, automobile parts, mining and metallurgy, shipping building, wind power and other machinery industry.
3.
Pacakge and Shipment of lathe machine, horizontal lathe, heavy lathe, crankshaft lathe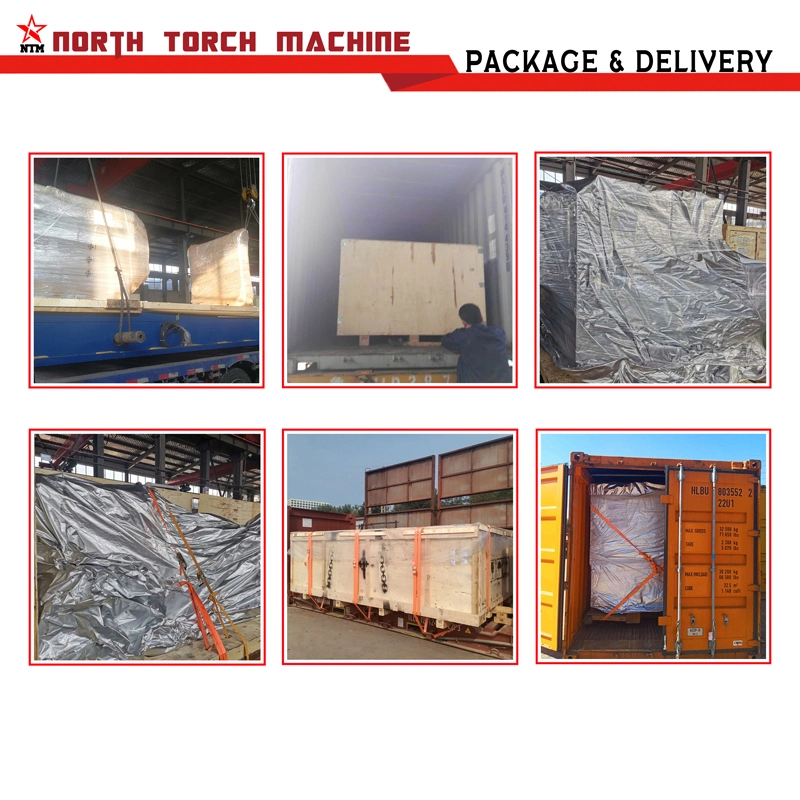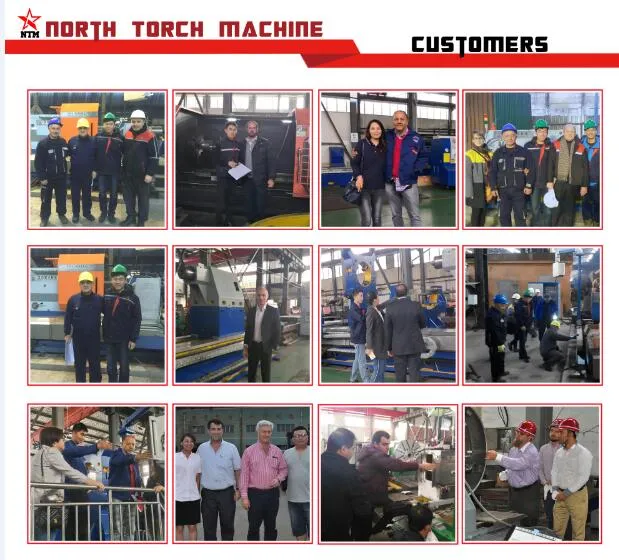 Anti-rust Oil /Anti-Corrosive Oil for the whole machine. Wrapping protective film
.
Wooden Box package, vacumm package is also available per customer's special request.
4. After-sale Service& Maintenance of lathe machine, cnc lathe, lathe, heavy lathe, crankshaft lathe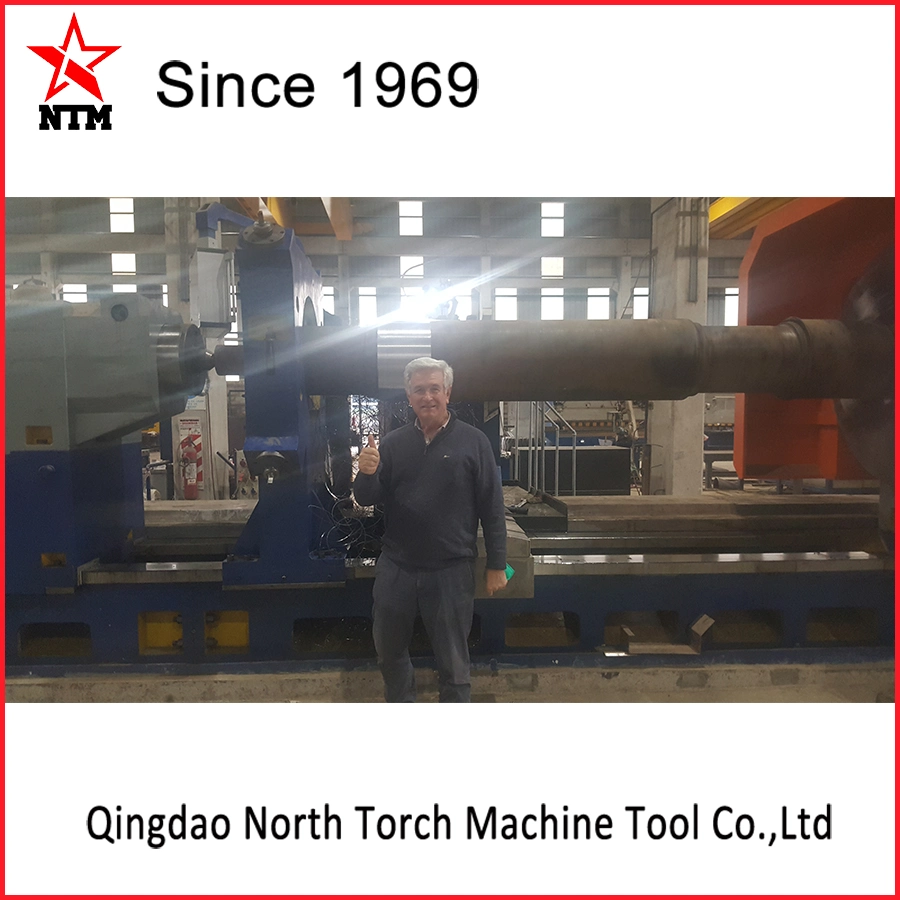 1.

We provide professional technical training for users' operators and maintenance staff to enable them to properly use and operate the lathe and carry out normal maintenance.

2. Warranty period: One year after acceptance of the lathe. We can also extend the warranty period according to customer's special demands.

3. In case of any quality problem found during operation, the factory will dispatch personnel to the user's location within 48 hours (domestic users) & within 3 days (Foreign Customer) and the technical staff won't leave before resolving the malfuntion.

4. The company will freely provide different electrical and mechanical parts for the purchased lathe timely within warranty period.

5. The company will provide lifetime guarantee for the consulting services in terms of application, maintenance, repair, renovation, etc of equipments.
For more details, please feel free to contact us. Thanks!
Tag: heavy duty lathe, horizontal lathe machine, roll turning lathe, conventional lathe, cnc lathe machine. cylinder turning lathe. conventional lathe, plc lathe,lathe with DRO system.