1.The Models CK6136 are CNC Lathes designed for carrying out the operations of extemal turning, intemal turning, facing, taper turing, profile turning and cutting of metric&Whitwarth threads, etc: The cutting cycle of a component is completed automatically on the machine.
2.Their spindle works at an infinitely variable speed under the control of a frequency converter.
3.Upon request, the machine can be equipped with a Siemens CNC system or a Fanuc CNC system.
4.The machine can be arranged with a pneumatic chuck, a hydraulic chuck or any other options as is required by the user.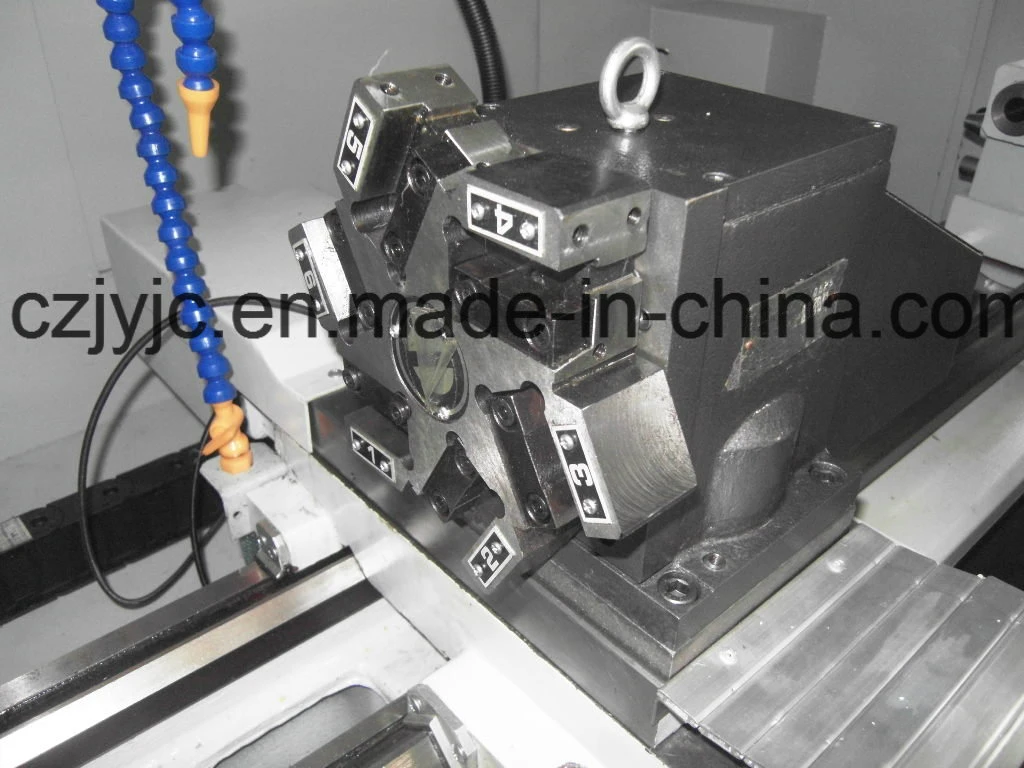 | | | |
| --- | --- | --- |
| ITEM | UNIT | Model |
| | | CK6136 |
| Swing over bed | mm | 360 |
| Swing over carriage | mm | 130 |
| Distance between centers | mm | 500/750/1000mm |
| Spindle taper | mm | Through hole |
| Spindle hole | mm | 51 |
| Range of speed(variable) | mm | 100-2500RPM |
| Feed motortorque(X/Z) | | 4 N.M / 6N.M |
| X rapid traverse | mm | 6m/min |
| Z rapid traverse | mm | 6m/min |
| Max.travel of X axis | mm | 170 |
| Max.travel of Z axis | mm | 400/650/900 |
| Motor power | kw | 3 |
| Toolpost | | 4 stations |
| Max.tool size | mm | 16×16 |
| Min.input unit | mm | 0.001 |
| Repeatabilityaccuracy(X/Z) | mm | 0.01 |
| Barrel travel of tailstock | mm | 140 |
| Barrel taper of tailstock | | m.t.3 |
| Packing size(L×W×H) | mm | 1850/2100/2300×1100×1650 |
| Weight | kg | 1800/2000kgs |