Live Tooling and Hydraulic Chuck CNC Turning Center Slant Bed CNC Turning Milling Drilling Machine
| | | | |
| --- | --- | --- | --- |
| No | Specification/Model | Unit | TCK550 |
| 1 | Max. Swing diameter over bed | mm | 540 |
| 2 | Max.Swing over slide | mm | 270 |
| 3 | Max. processing diameter | mm | 400 |
| 4 | Max.Processing length | mm | 550 |
| 5 | Max spindle speed | RPM/MIN | 4000 |
| 6 | Spindle bore | mm | 65 |
| 7 | Bar capacity | mm | 48 |
| 8 | Manual chuck | inch | 8 |
| 9 | Spindle motor power | kw | 7.5 |
| 10 | X axis travel | mm | 220 |
| 11 | Z axis travel | mm | 550 |
| 12 | X/Z axis rapid feed | m/min | 18/18 |
| 13 | Cutting feed | mm/min | 1-6000 |
| 14 | Tail stock travel | mm | 350 |
| 15 | Tailstock sleeve stroke | mm | 120 |
| 16 | inclined degree | | 45 degree |
| 17 | X/Z axis linear guide way width | mm | 30 / 35mm |
| 18 | Positioning accuracy | mm | 0.016 |
| 19 | Repositioning accuracy | mm | 0.008 |
| 20 | Overall dimensions | mm | 3000x1750x1800 |
| 21 | Weight | KG | 3800 |
Main Feature:
The Machine Tool is slant bed Turn-Milling Machine, which has X, Y, Z, C axis, and controlled by servo motor. It has a compact and reasonable structure, the spindle (C axis) driven by servo motor. This machine not only can turn excircle, end face, thread of Rod type and Plate type work piece in kinds of material, but also can mill, drill kinds of radial and axial hook face, etc. many kinks processes. This machine is suitable to process small work piece in a high efficient.
Standard Configuration:
1-With 3-jaw hydraulic chuck and hydraulic station
2-With 8 station electric turret;
3-With hydraulic tailstock ;
4-With 7.5KW Servo motor ;
5-With Lighting system;
6-With Automatic lubrication system;
7-With Cooling device;
8-With Linear guideways;
Optional configuration :
1-Hydraulic collets .
2-Turret : 12 station Hydraulic/Power turret
3- Y axis and power head with living tools .
4- Y Axis+ 4 in end + 4 in side;
5- Automatic bar feeder.
6- Automatic chip conveyor.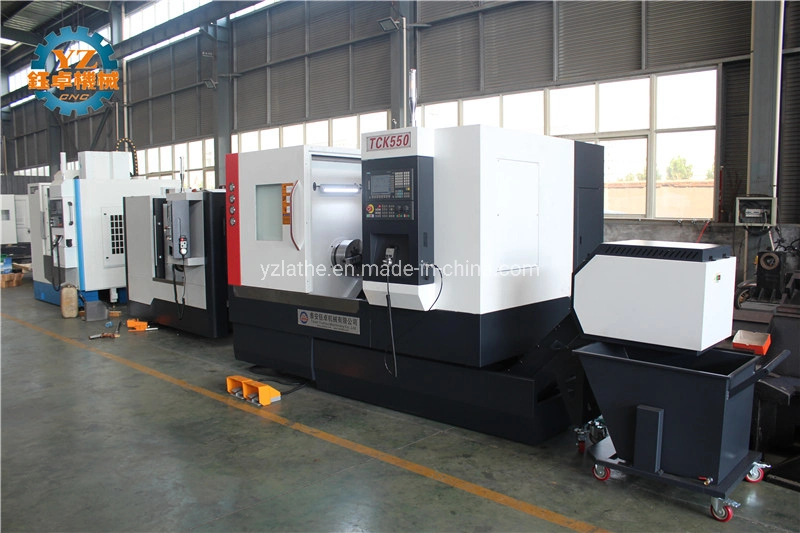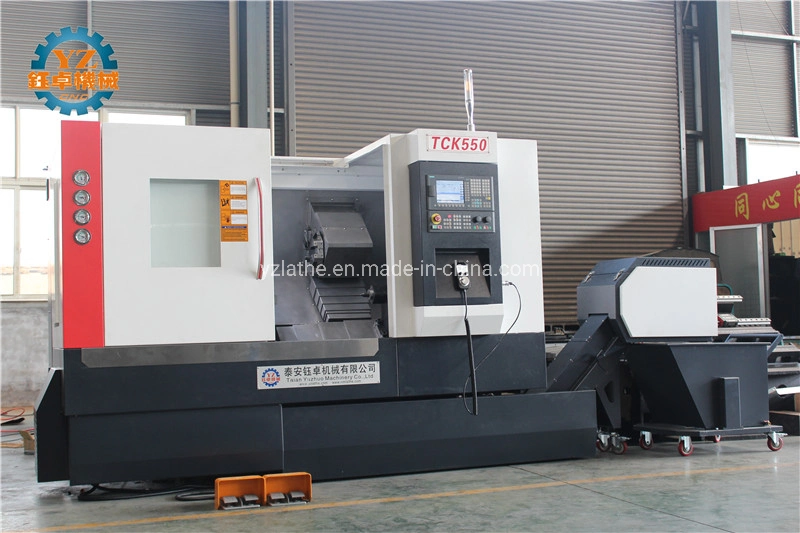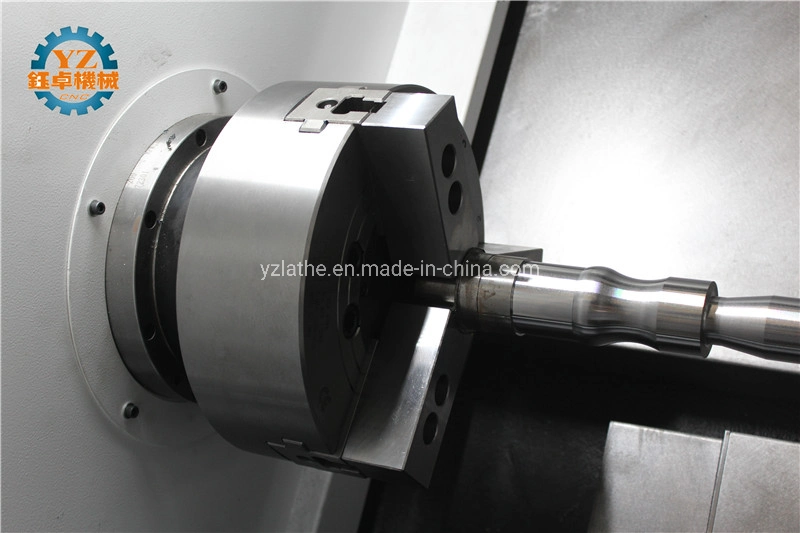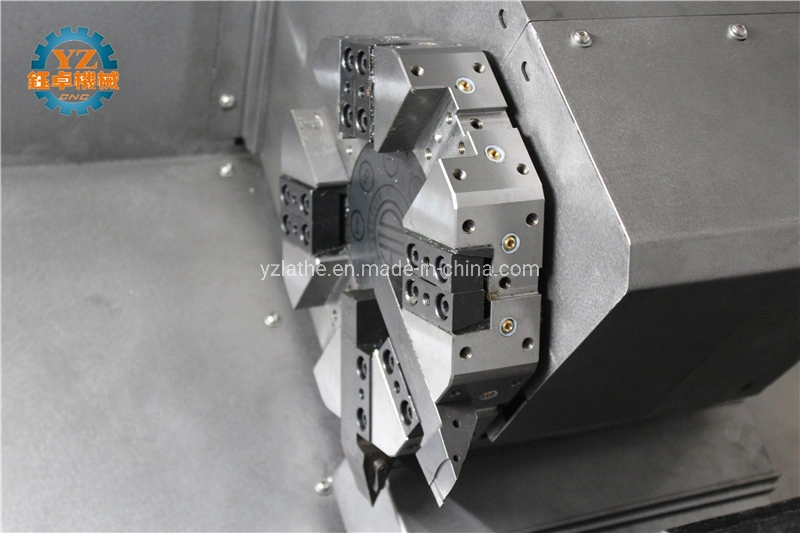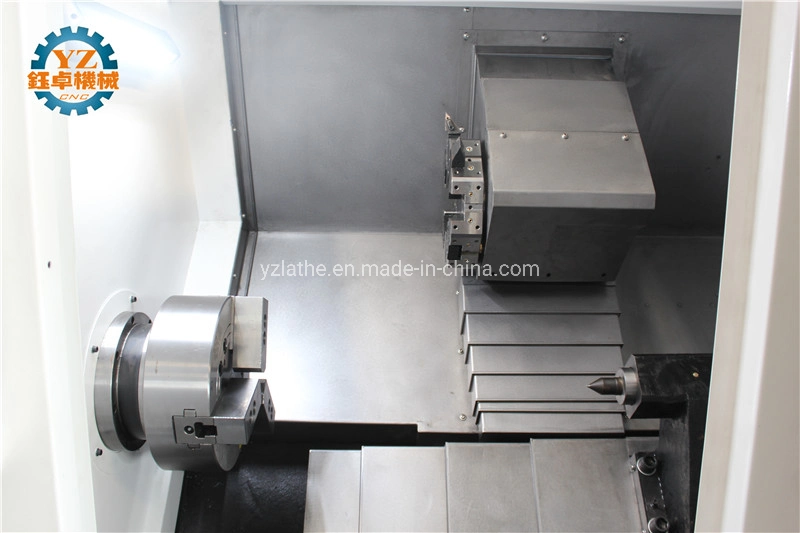 Company Details
we can provide CNC Lathe, Slant Bed CNC Turning center, CNC Milling machine, CNC Machining center,alloy wheel repair CNC Lathe, heavy duty CNC Lathe