Production Description:
PHM5050C/2 top manufacturer CNC drilling machine for steel plates .
Machine Purpose:
Mainly Drilling tube sheet plates and flanges, the drilling hole diameter is less than
φ
80mm. The main function includes drilling holes, reaming, boring, tapping, chamfering, and milling. It's applicable to take both carbide drill bit and drill bit. The CNC control system's operation is convenient and easy. The machine has very high work accuracy.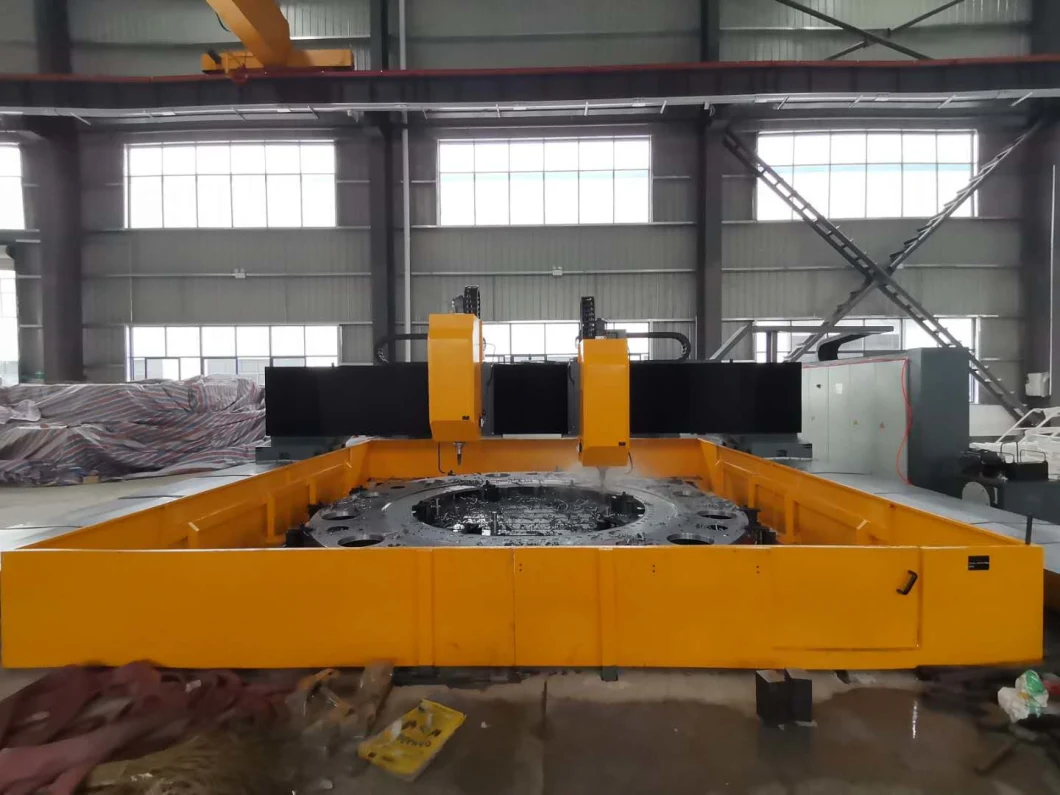 Machine's Supply Range:
| | | |
| --- | --- | --- |
| No. | Name | Qty. |
| 1 | Machine Frame | 1 set |
| 2 | Column | 1 set |
| 3 | Cross beam | 1 set |
| 4 | Worktable | 1 set |
| 5 | Ram-type drilling Spindle and headstock | 2set |
| 6 | Hydraulic System | 1 set |
| 7 | Electrical Control System | 1 set |
| 8 | Centralized Lubrication System | 1 set |
| 9 | Scrap Removal System | 1 set |
| 10 | Cooling System | 1 set |
| 11 | Pneumatic system | 1 set |
Machine Features:
The machine frame body and cross beam are in welded fabricated structure, after enough aging heat treatment, with very good accuracy. The work table, transversal sliding table and ram all are made from cast iron.
Two sides'dual servo driving system at X axis assures the gantry's parallel accurate movement, and the good squareness of Y axis and X axis.
The work table is made from cast iron, assures stable performance.
The Drilling spindle is rigid high precise BT50 type with inner cooling system, and easy to change tools. The spindle speed is 30
~
3000r/min.
At the two sides of the work table there are total two plate-chain type scrap removal device, the scrap and cooling liquid can be collected to the device, and the coolant can be recycling used.
The machine has two cooling ways - inner cooling and outside cooling, enough pressure and flow rate, and there is coolant level inspection warning components, which assures enough lubricating and cooling for the drilling tool.
The machine has automatic lubricating system, provides enough and reliable lubricating for the key movement points, such as guide rail, ball screw and roller bearings, which assures the key movable components' lifetime.
The CNC Control system is Siemens828D , with powerful function, automatic CAD-CAM programming, easy operation, automatic warning and error compensation.
The key outsourced components, such as linear roller guide rail, ball screw, servo motor and servo driver, spindle, CNC control system, hydraulic pump, valve and cooling pump, etc., all are from world famous brand, so the machine has very high reliability and stable performance.
Main technical specifications:
Item

Name

Value

Maximum Plate Size

L x W

5000×5000 mm

Maximum Thickness

250mm(can be extended to 380mm)

Work Table

T Slot Width

28 mm(standard)

T Slot Direction

Y Axis

Loading Weight

3 tons/square meter

Drilling Spindle

Maximum Drilling Diameter

φ80 mm

Drilling spindle's Rod Length vs. Hole diameter

≤10,(

Crown Diamond)

Maximum Tapping screw

M30

RPM

30

~

3000 r/min

Spindle Tape

BT50

Spindle motor power

2×37kW

Maximum Torque n≤750r/min

470Nm

Distance from Spindle bottom surface to the worktable

280

~

780 mm




(

adjustable as per material thickness

)

Gantry Longitudinal Movement (X Axis)

Max. Travel

4000 mm

Movement speed along X axis

0

~

16m/min

Servo motor power of X axis

2×3.3kW

Spindle Transversal Movement




(

Y Axis

)

Max. Travel

4000mm

Movement speed along Y axis

0

~

16m/min

Servo motor power of X axis

2×2.7kW

Spindle Feeding Movement




(

Z Axis

)

Maximum distance between two drilling headstocks

4000 mm

Feeding speed of Z axis

0

~

10m/min

Servo motor power of Z axis

2×4.3kW

Positioning accuracy

X axis

,

Y axis

0.08mm/full travel

Repeatable positioning accuracy

X axis

,

Y axis

0.04mm/full travel

Hydraulic system

Hydraulic pressure/Flow rate

6MPa /22L/min

Hydraulic pump motor power

5.5 kW

Pneumatic system

Compressed air pressure

0.5 MPa

Scrap removal and Cooling system

Scrap removal tpe

Plate chain

Scrap removal Nos.

2

Scrap removal speed

1m/min

Motor Power

2×0.75kW

Cooling way

Inner cooling + Outside cooling

Max. Pressure

2MPa

Max. Flow rate

60L/min

Electronic system

CNC control system

Siemens 828D

CNC Axis Nos.

6

Total power

About 110kW

Overall Dimension

L×W×H

About 9.8×8.7×4.1m

Machine weight

About 50t
Key outsourced components list:
| | | | |
| --- | --- | --- | --- |
| No. | Name | Brand | Country |
| 1 | Roller linear guide rail | Hiwin/PMI | China Taiwan |
| 2 | CNC control system | Siemens | Germany |
| 3 | Feeding servo motor and servo driver | Siemens | Germany |
| 4 | Precise spindle | Spintech/Kenturn | China Taiwan |
| 5 | Hydraulic valve | Yuken/Justmark | Japan/China Taiwan |
| 6 | Oil pump | Justmark | China Taiwan |
| 7 | Automatic lubricating system | Herg | Japan |
| 8 | Button, Indicator, low voltage electronic components | ABB/Schneider | Germany/France |
Note: The above is our fixed supplier. It's subject to be replaced by same quality components of other brand if the above supplier can't supply the components due to any special matter.
Free Accessories list:
| | | | |
| --- | --- | --- | --- |
| No. | Name | Size | Qty. |
| 1 | Optical edge finder | | 1 piece |
| 2 | Inner hexagon wrench | | 1 set |
| 3 | Tool holder and pull stud | Φ40-BT50 | 2 pcs |
| 4 | Tool holder and pull stud | Φ20-BT50 | 1 piece |
| 5 | Spare paints | -- | 2 kegs |
Work Environment:
1).Power supply
:
3 phase 5 lines 380±10%V 50±1HZ
2).Compressed air pressure
:
≥0.5MPa
3).Temperature
:
0-40°C
4).Humidity
:
≤75%
Our company:
Shandong FIN CNC MACHINE CO., LTD. is always focusing on our ultimate goal - to secure and increase our customer's productivity - has made us the leader in China market in the manufacture of machines for processing angle bar, beam channel profiles, steel plates, tubesheet and flanges, mainly serving for fabricating iron towers, steel structure, heat exchangers, boilers, bridges, and trucks.Strong R & D center with 30 engineers team, 24 years of experience from year 1997, 280 staff, plant area about 270,000 sqm., very harsh quality control of every component and the whole machine, about 40 million US dollars sales turnover per year.FIN CNC machines' market share in China is around 70% and exported to 50+ countries across globe market. All top ranked tower manufacturers, steel structure fabricators and power station makers, bridge/railway manufacturers, truck makers are our clients.
Main products: CNC Angle Line, CNC Beam Drilling Sawing Machine, CNC Plate Drilling Machine, CNC Rail Processing Machine, CNC Tubesheet Flange Drilling Machine, Truck beam plate punching machine, etc..
One measure of the outstanding quality of our machines is their longevity: many FIN machines have been in operation for more than 17 years! Many clients are continually placing repeated orders which verified well our machines' perfect quality and reliable performance.
The company drafted many China national standards for CNC angle line machine and CNC beam drilling sawing machine and CNC plate drilling machine.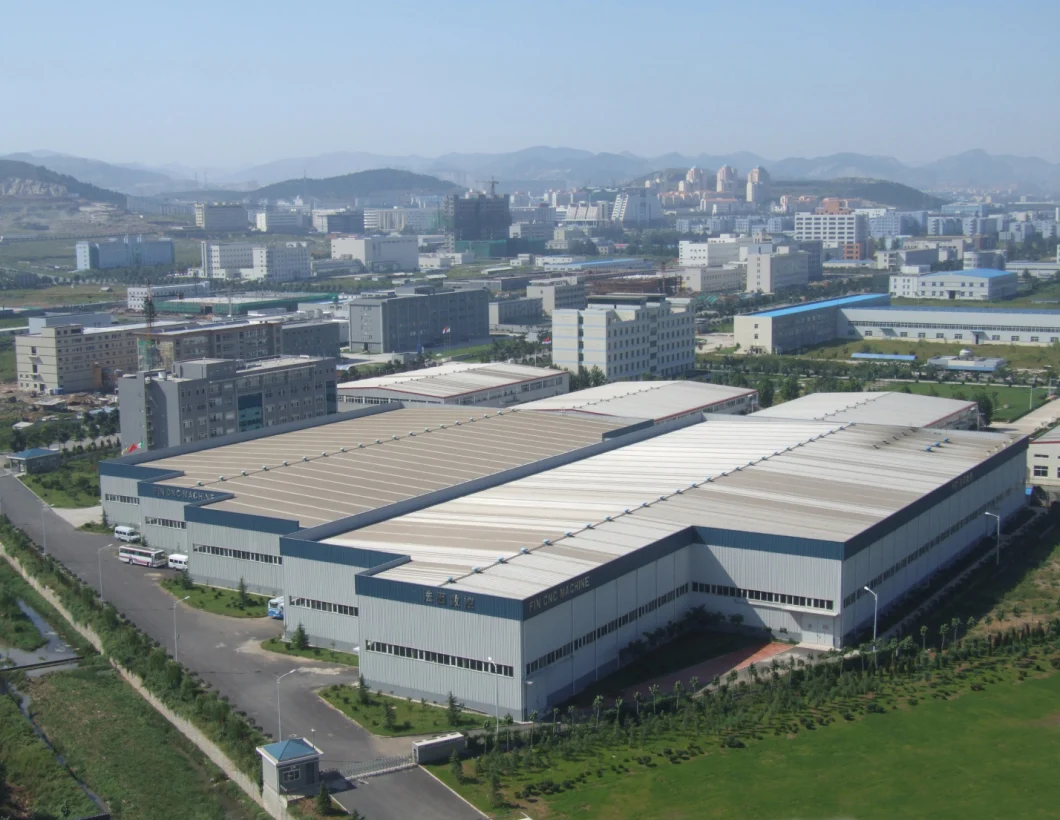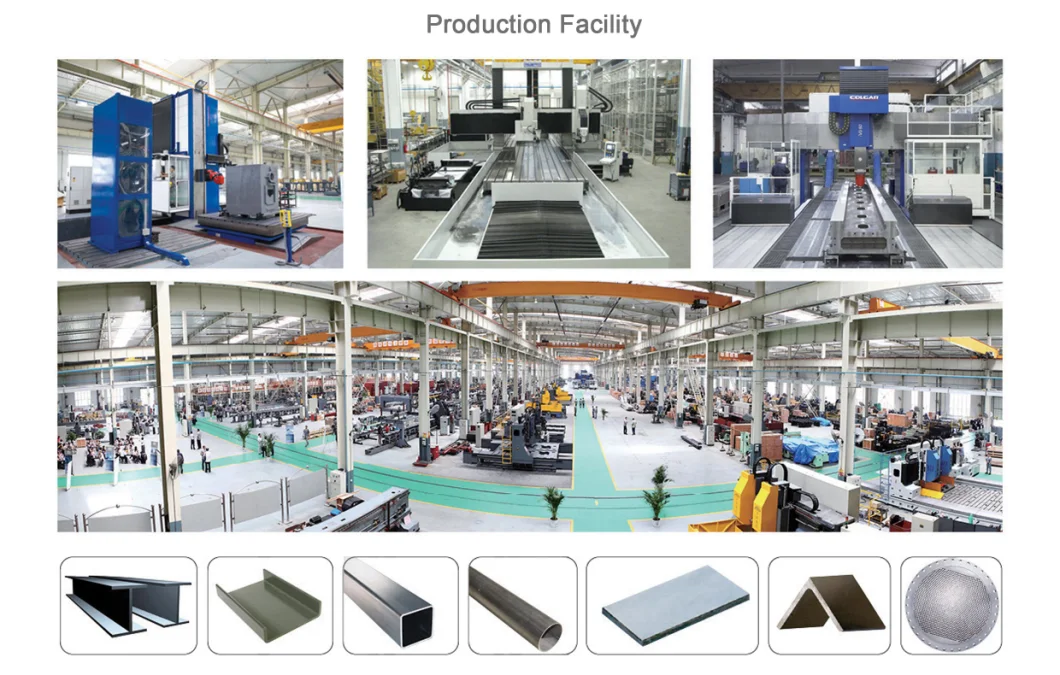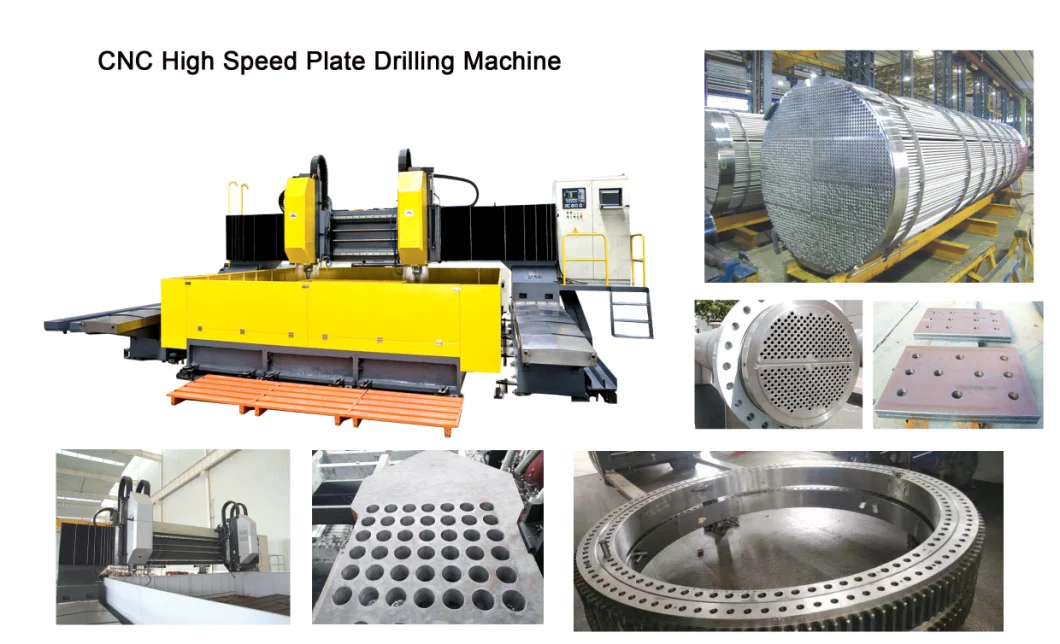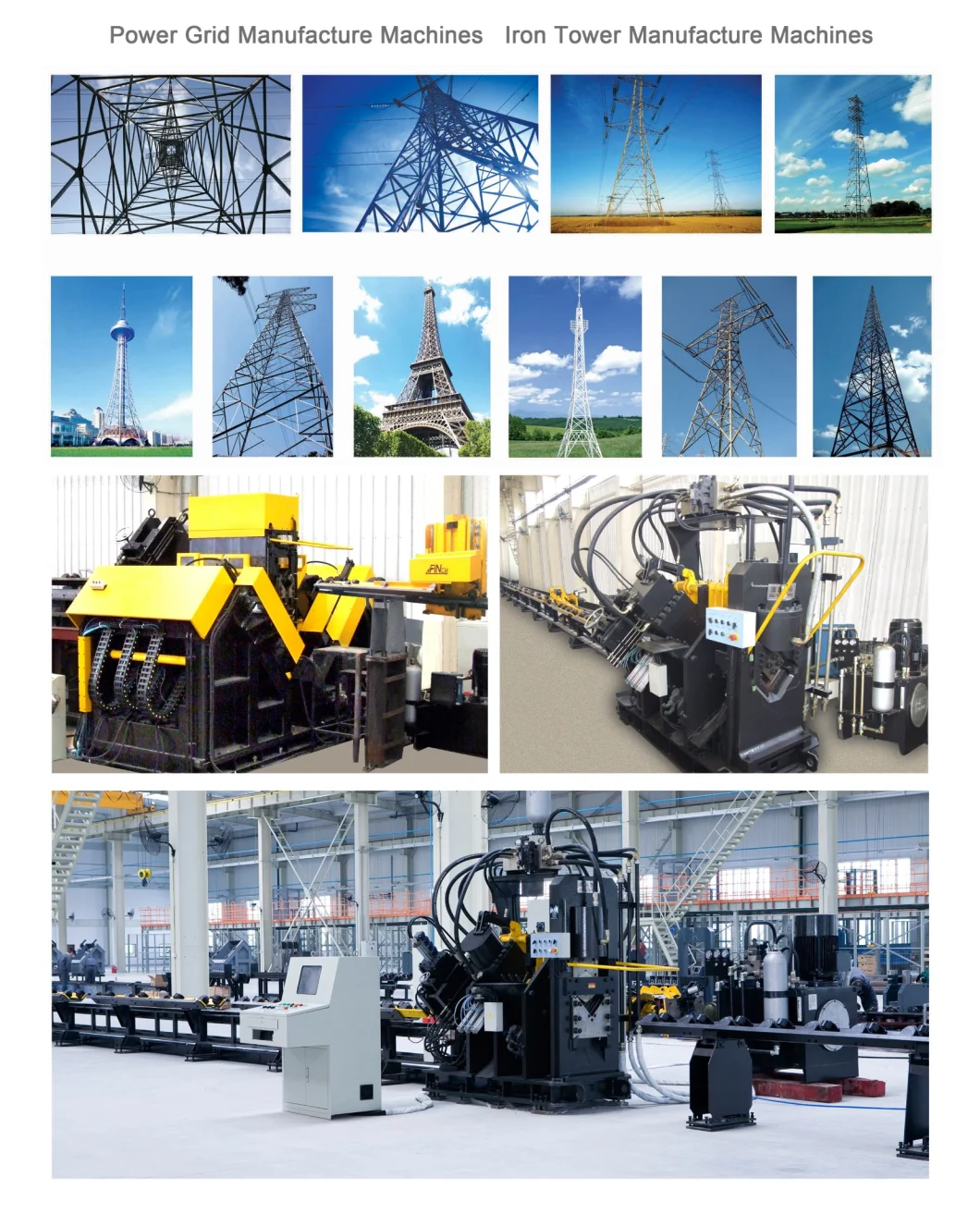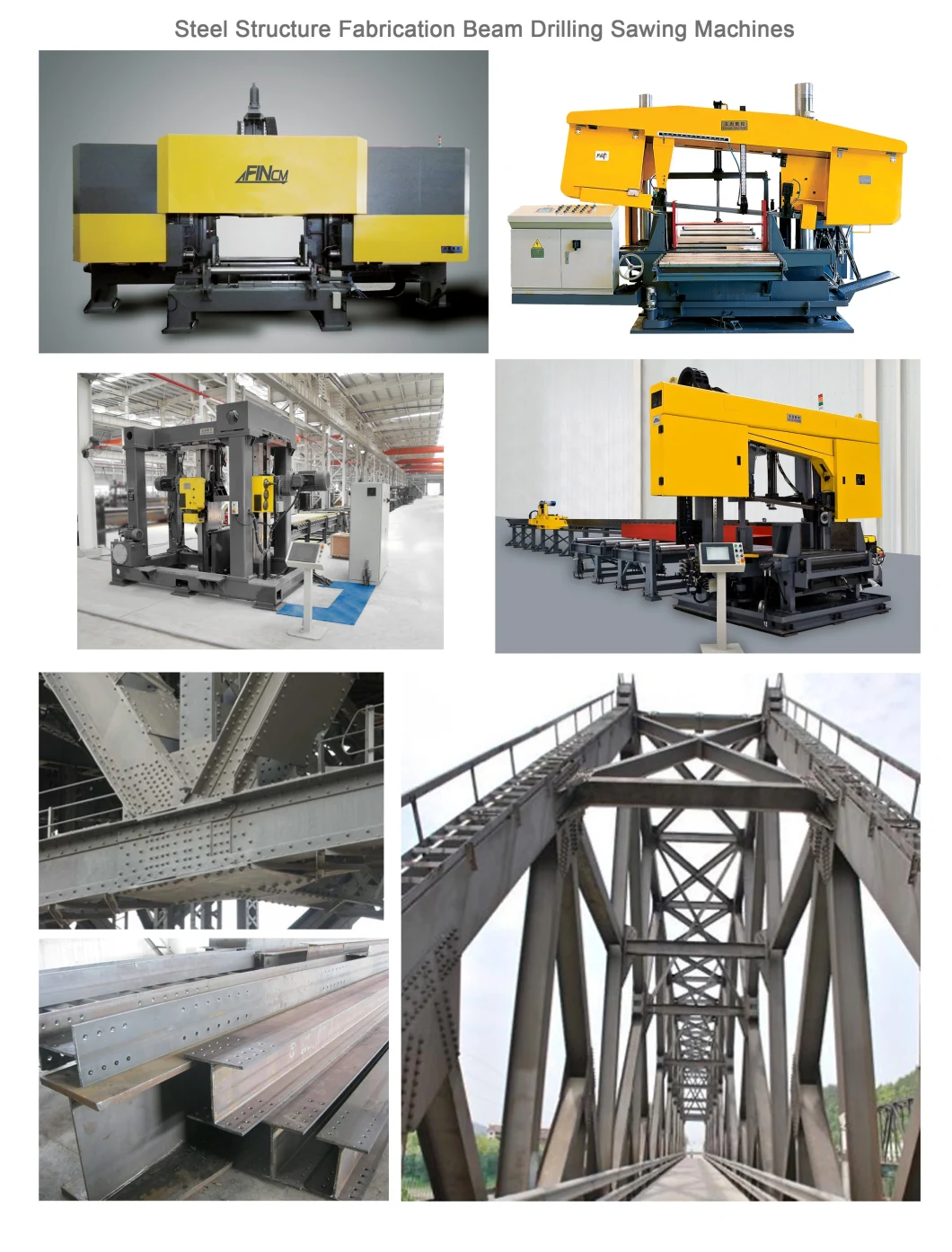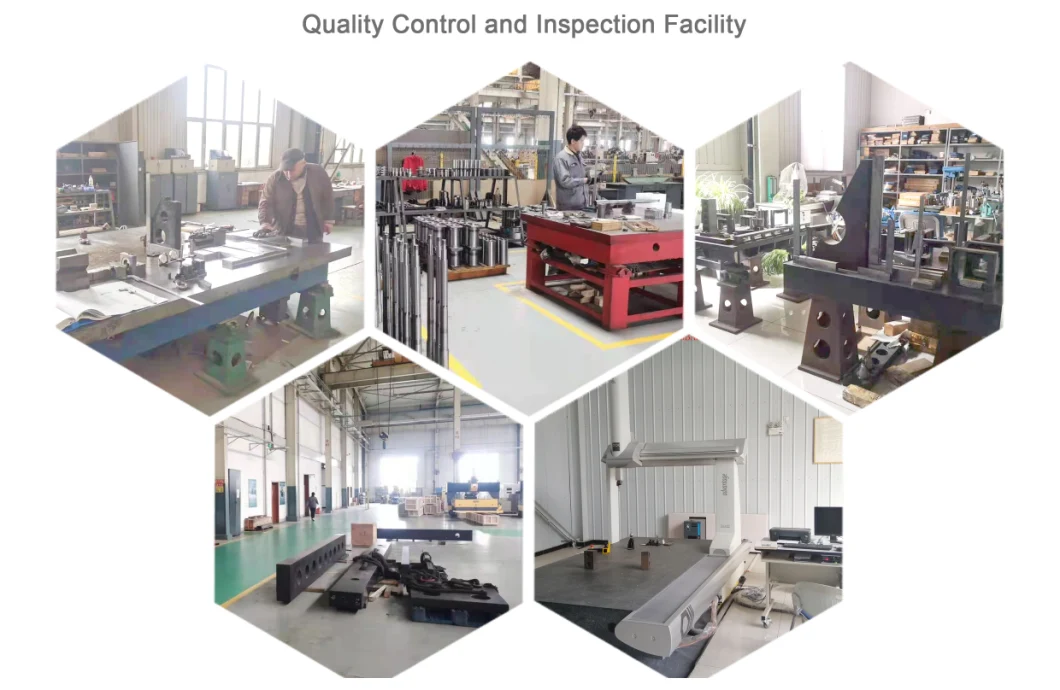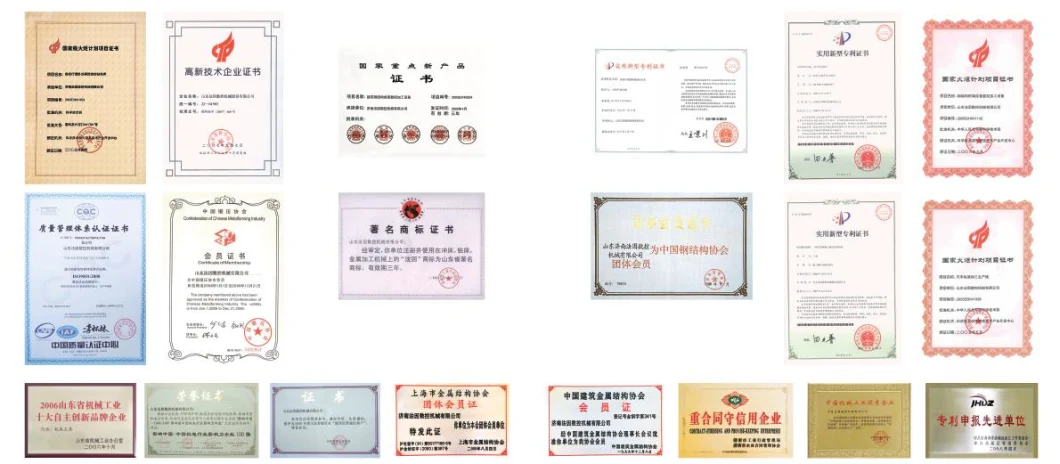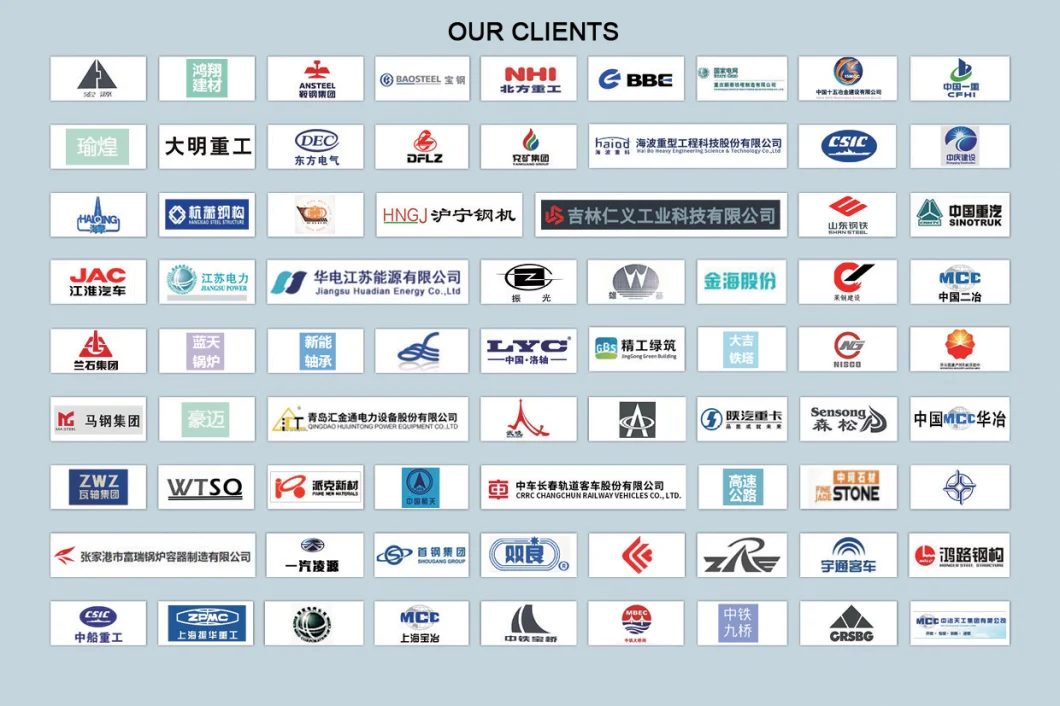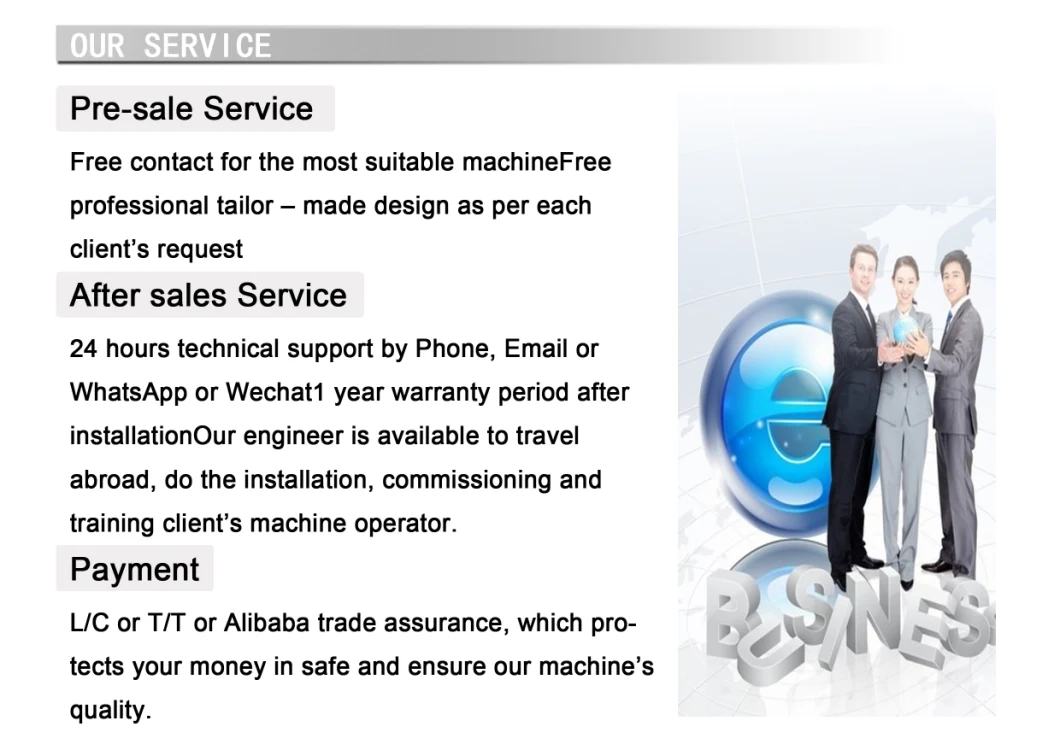 FAQ:
1. When can you arrange shipment?



For machines available in stock, the shipment can be arranged within 15 days after getting advance payment or L/C;
For machines non available in stock, the shipment can be arranged with 60 days after getting advance payment or L/C.



2. What can you do if my machines have problems?



1) We can send you free components if machines are in warranty period;
2) 24 hours service on line;
3) We can assign our engineers to serve you if you want.

3. Do you provide machine operation training?

Yes. We can send professional engineers to the working site for machine's installation, commissioning and operation training.

4. Which machine model shall I choose when I purchase from you?

Please share us your material size and your processing request, then we will recommend our machine most suitable and most cost effective for your work demand.

5. What's your machine's market share in China?

Our market share in China is about 70%+, and we've exported to 50+ countries across the globe market, since year 1998.