Product description
Industrial popcorn processing machine price caramel popcorn making machine caramel popcorn processing machine for sale
Mushroom popcorns is a popular snack all over the world, favored by adults and children.
The finished popcorn has a lovely look and crisp taste.
You can add different seasonings such as caramel, cream and spiced salt.We supply 100L new type spherical popcorn machine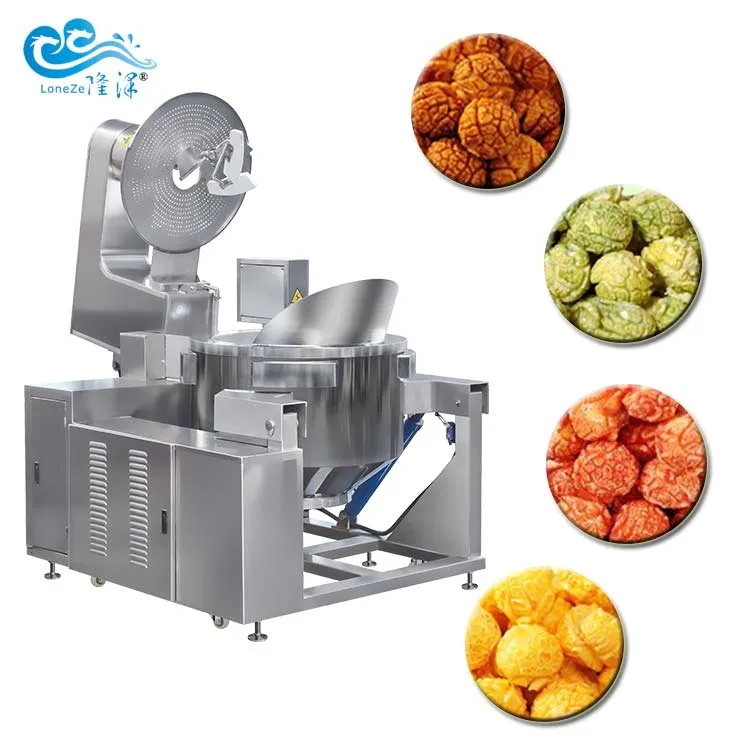 More remarkable features as below:
1.Produce one pot about 5kg of popcorn in 4 minutes,55kg per hour .
2.Stirring speed is adjustable maximum reach 80rminutes
3.Stainless steel 304 is for our machines ,even a small bolt
4.Equipped with hydraulic pump station for fully automatic discharging
5.Auto ignition and gas entry,save manpower and time

Gas popcorn machine

Electric popcorn machine

Product Parameters
Type
Productivity
Size
Motor power
Heating method

Gas popcorn machine

50kg per hour

1200*1600*1550mm

1.5kw

LPG/LNG

Electric popcorn machine

75kg per hour

1600*1400*1900mm

3kw

electromagnetic

Automation

Pot Diameter

Pot Thickness

Flavors

Raw Materials

fully automatic

700mm

5mm

caramel,chocolate,
cheese,ceram,sedge

oil,corns,glucose,syrup
Detailed images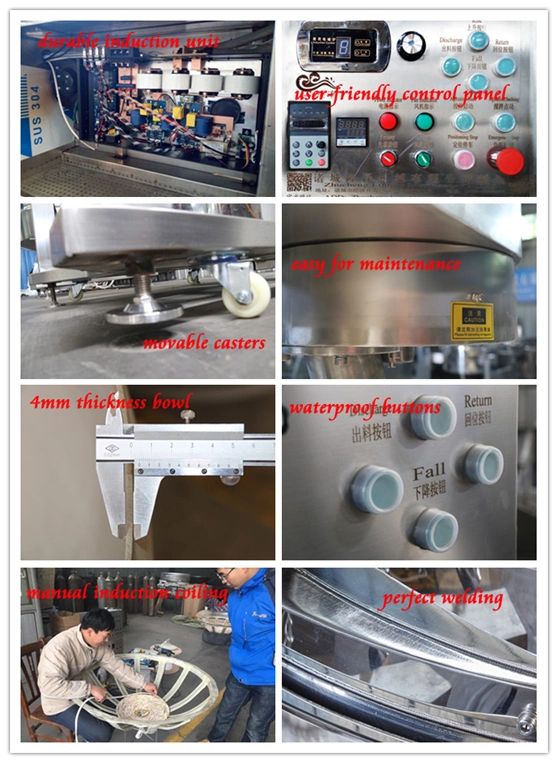 Control panel
Everything is done automatically through the panel, including auto ignition,
gas entry, variable mixing speed, popcorn discharging, etc.
Perfect welding
All skillful workers are employed by passing strict exams to ensure first-class quality of each and every of our products,
Which has gained for us many regular customers.
Planetary mixing
T

he machine use the planet stirring way, so there is without any stirring blind spot.
It make sure that the popcorn can be candy coated evenly and the popcorn won't stick on the pot.
Company profile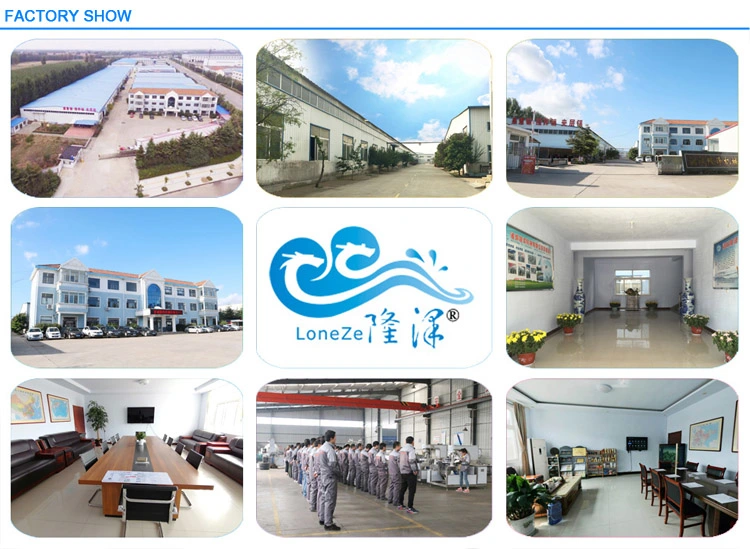 Shandong Longze Machinery Co., Ltd. ("Longze Machinery" in short), officially established in 2012,
based in Zhucheng City, Weifang, Shandong Province, China, is a professional manufacturer of cooking and mixing machinery for food and snacks, including industrial popcorn machine, planetary cooking mixer, jacketed kettle, pressure/vacuum cooker, which are universal to make spices, chili sauce, curry sauce, fruit jam, sweets, Halva, paste, nougat, candied fruits, coated nuts, fillings, vegetables, meat------


Contact me :Nancy
Quantity Production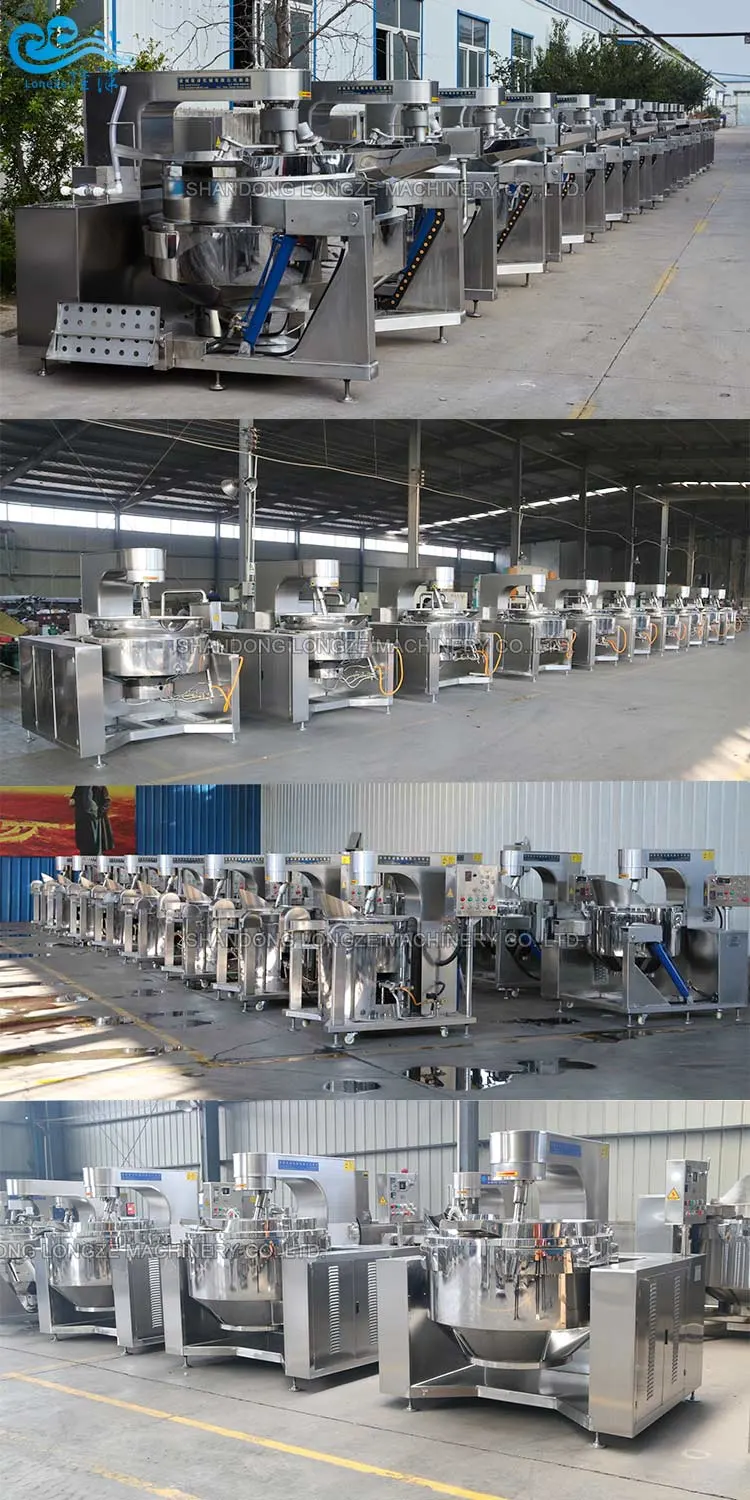 Our certifications
Our company has obtained many patents, certificates and honors, and also earned many strategic partners throughout our great efforts to secure our leadership in the food machinery industry, including popcorn machine/popcorn production line, cooking mixer, jacketed kettle, vacuum cooker and snack food processing line.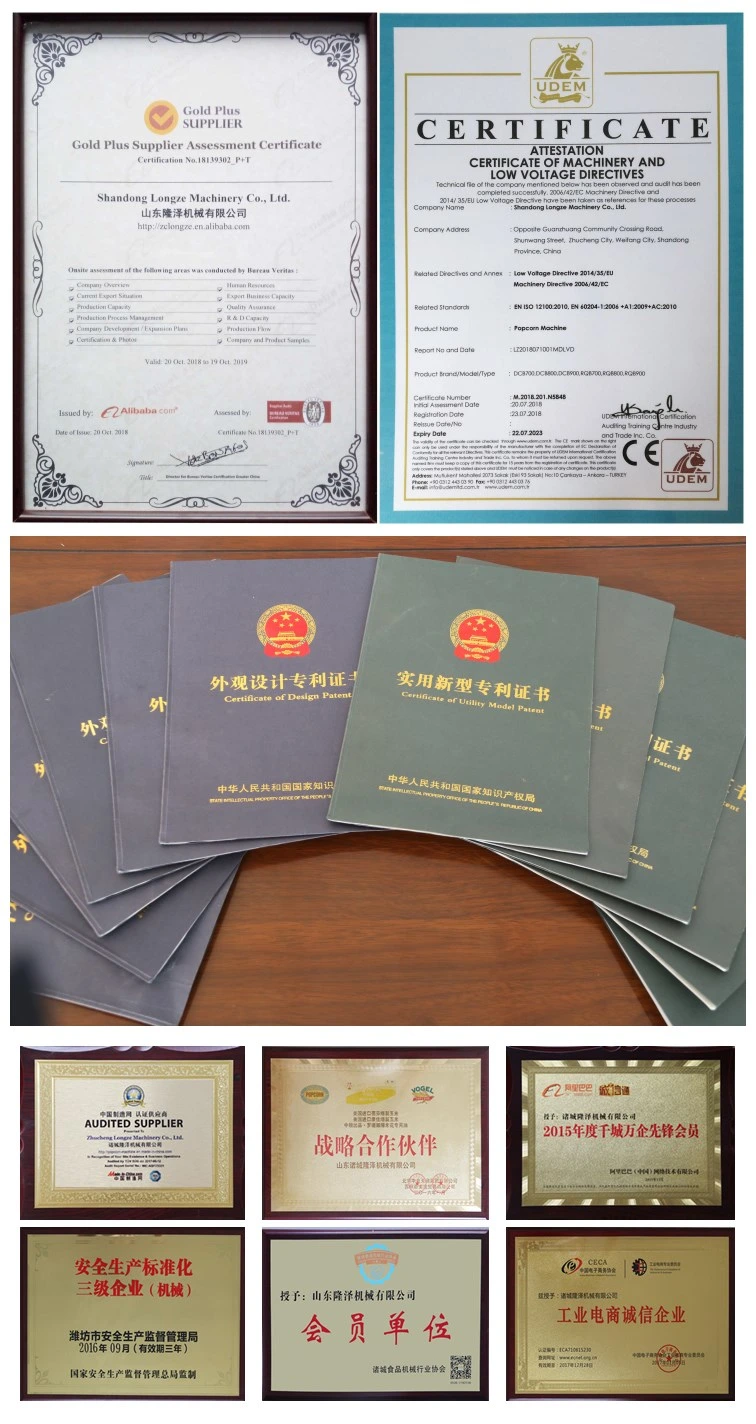 Customers photos
Introduce Machines:Show customers visiting our workshop and introduce all of machines to them.
Testing Machines:Supporting customers come to our factory for testing machine any time.

Exhiibition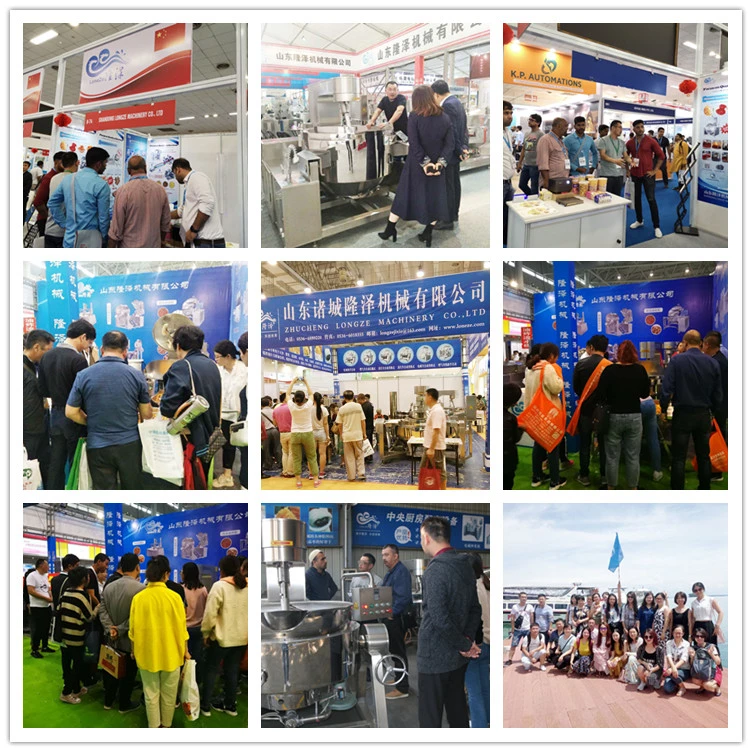 Packing &Delivery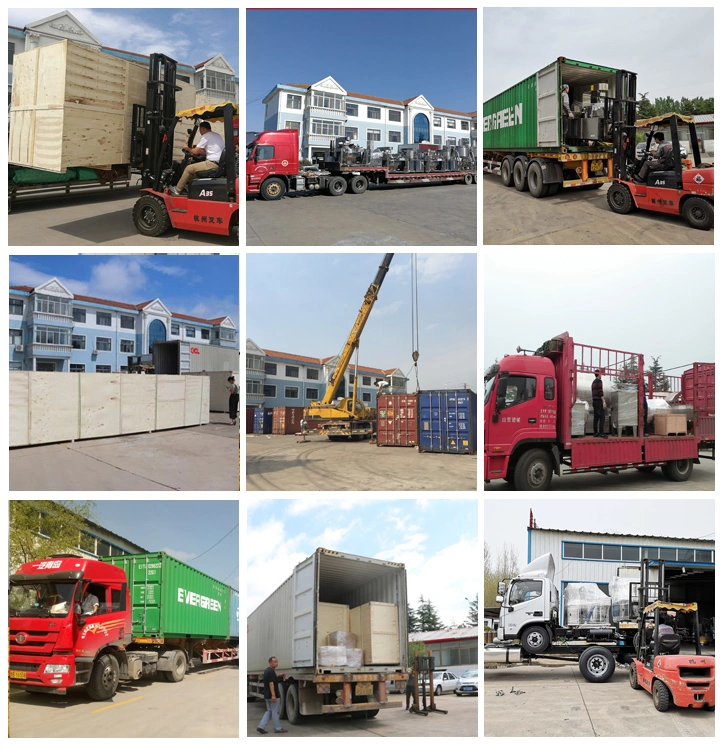 Packing Details :Standard exported package or as customer requirement for this Commercial automatic gas powered flavored kettle corn popcorn machine
Delivery Details : 15-30 days after order of the Commercial automatic gas powered flavored kettle corn popcorn machine
FAQ
Q1: Delivery time?
A1: 10~20 work days after receipt of deposit payment.
If the order is urgent, we will arrange overtime manufacturing to finish ahead of schedule.
Q2: Packing?
A2: Wooden cartons suitable for International transportation if LCL shipment.
Q3: Warranty and repair?
A3: 1 Year and lifetime maintenance. After 1 year our company will charge only the original price of the parts if any replacement.
Q4: Complaint solving process?
A4: Find your salesman. If there is any technical complaint, prompt online trouble shootings will be provided 24/7 for solving the
problems.
Q5: Payment method?
A5: T/T, Western Union, Paypal, etc
Contact Us
If you are interested in our machine ,please contact me feel free,i will stay there with you.
Looking forword to meet in SHANDONG LONGZE MACHINRY.