Slant Bed CNC Lathe Machine Tools (TCK46A / TCK56A / TCK66A CNC Turning Machine Price)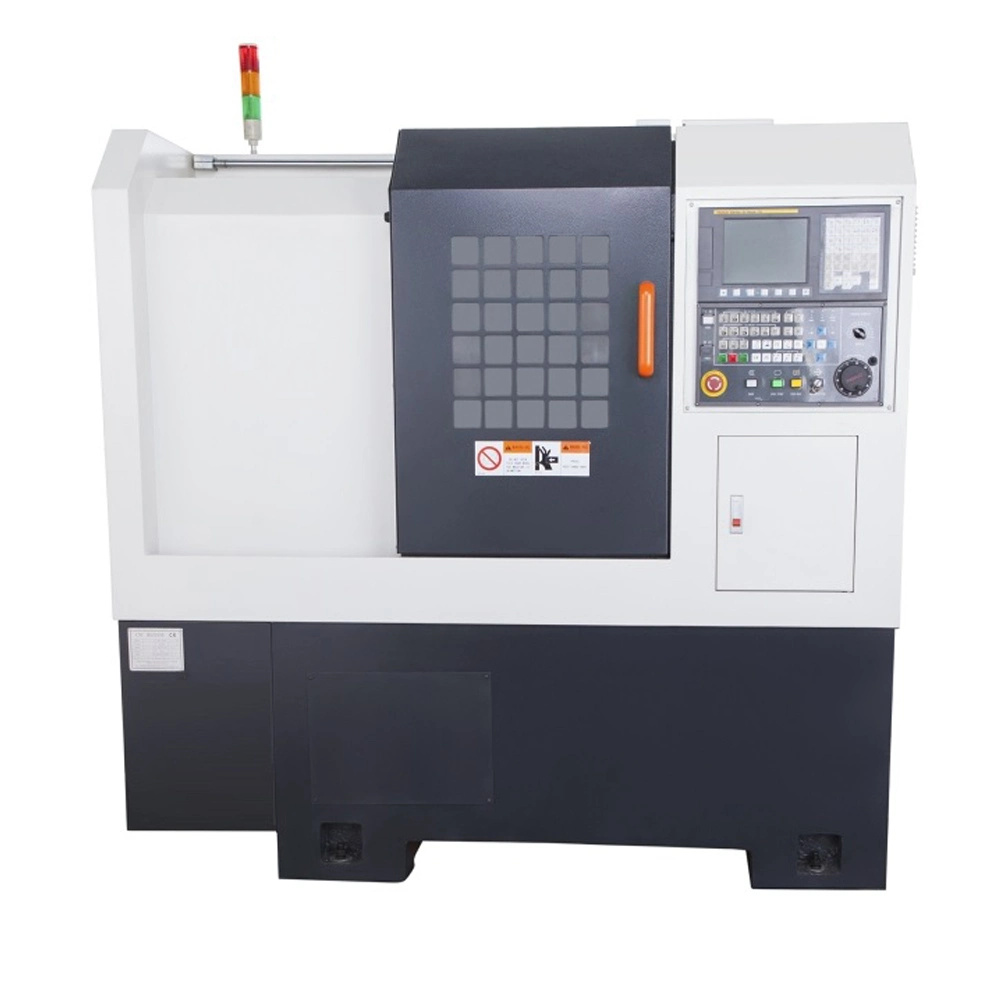 Feature :
The machine is suitable to process all kinds of small and middle-sized shaft and plate work piece, and could also turn various threads, circle arc, circular arc ,circular cone,inside and outside surface of revolved body.
This machine is widely used in sanitary,valve ,electricall appliance,instrument,automobile,motorcycle, bearings and so on.
Higher accuracy Taiwan Linear guideways.
High speed spindle unit.
Higher rigidity cast iron.
Integrated automatic lubrication
30 degree One-piece casting slant bed.
Technical Parameter :
Specification

Units

TCK46A

TCK56A

TCK66A

Max.swing over bed

mm

460

560

660

Max.swing over cross slide

mm

170

360

400

Max.turning length

mm

350

500

600

Spindle unit

mm

170

200

260

Spindle nose(optinal chuck)

A2-5/A2-6

A2-6

A2-8

Spindle motor power

kw

5.5

11

11

Max.spindle speed

rpm

3500

4200

2800

Spindle bore

mm

56

65

85

X axis limit Travel

mm

240

200

280

Z axis limit Travel

mm

400

560

600

X axis motor torque

N.m

7.5

10

10

Z axis motor torque

N.m

7.5

10

10

X/Z axis repeatability

mm

0.003

0.003

0.003

Tailstock quill diameter

mm

70

75

100

Tailstock

travel

mm

200

450

500

Tailstock taper

MT5

MT5

MT5

Machine dimensions

cm

25

0

x

1

7

0

x

1

75

280x

186

x185

350

x20

0x210

Weight

kg

2600

3700

4500