CKD6140HS CNC LATHE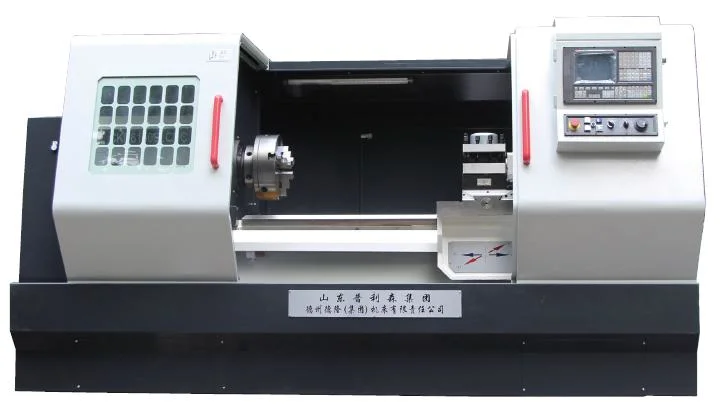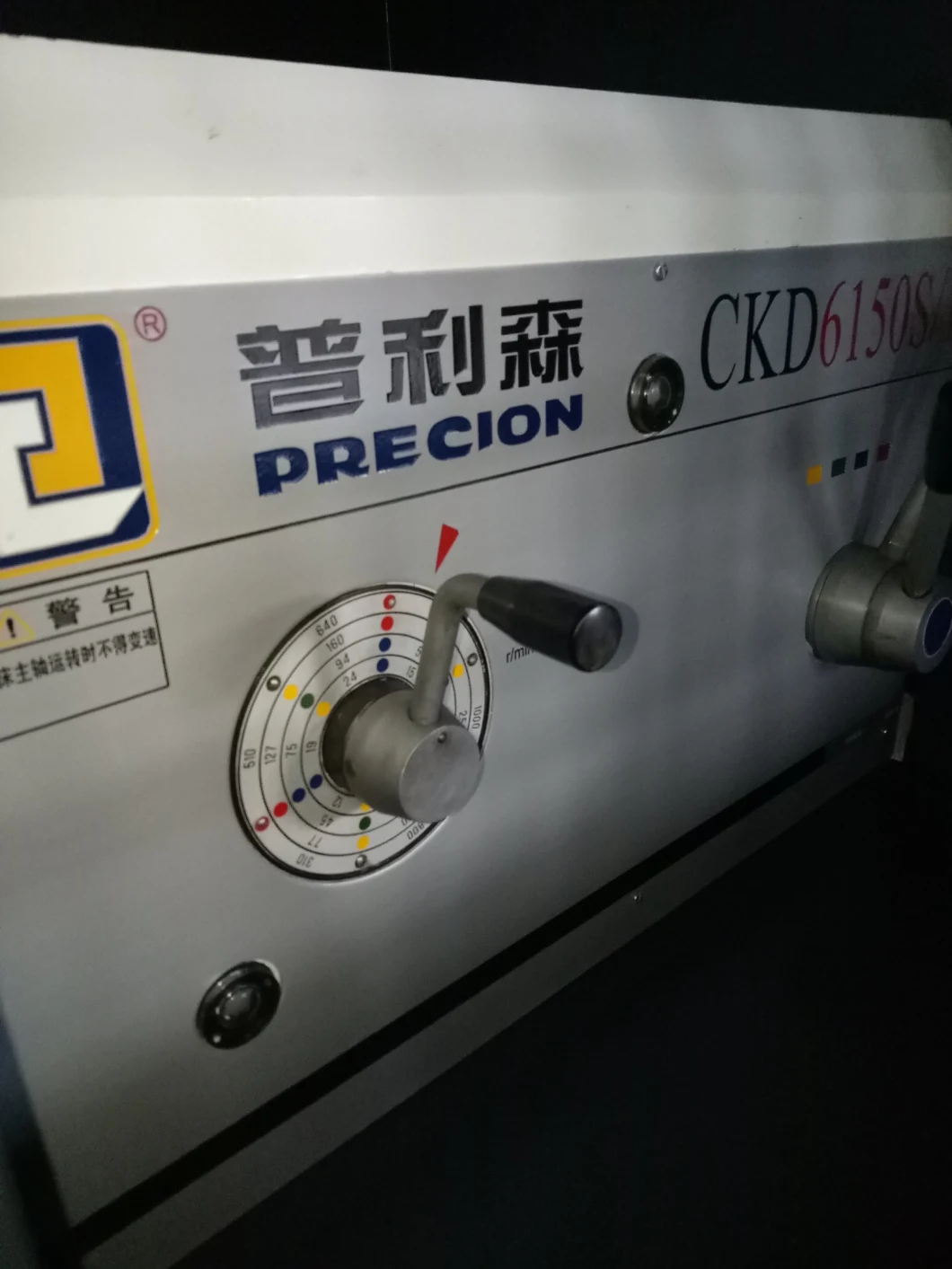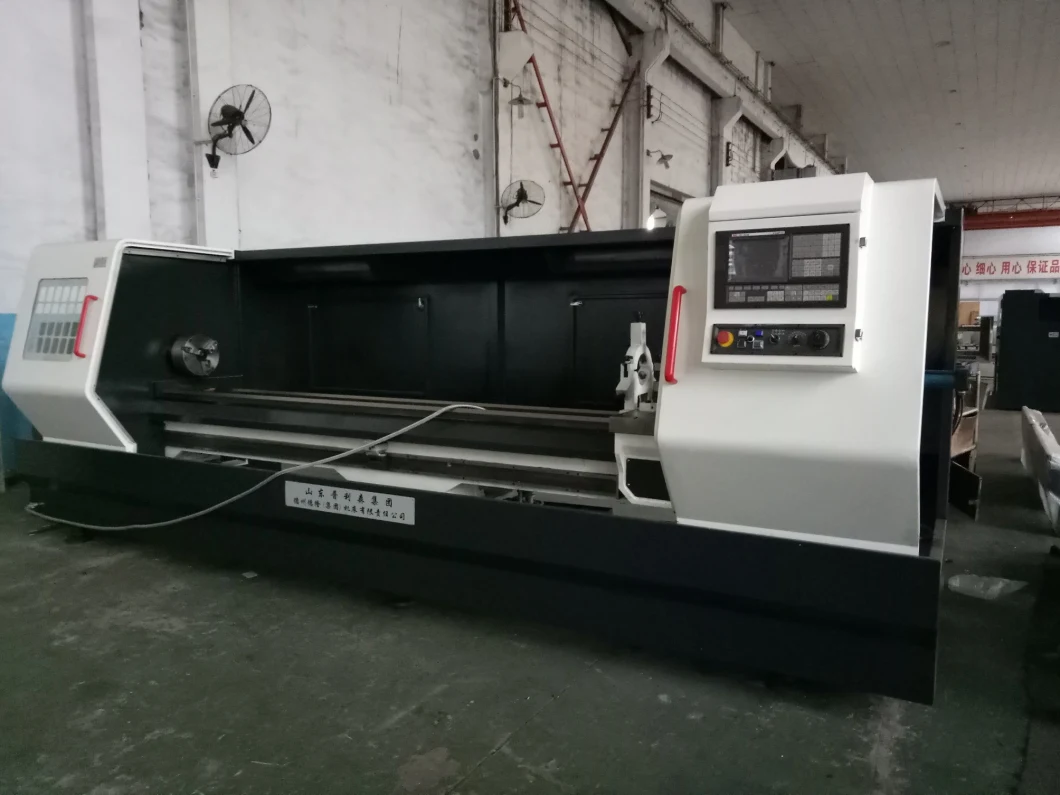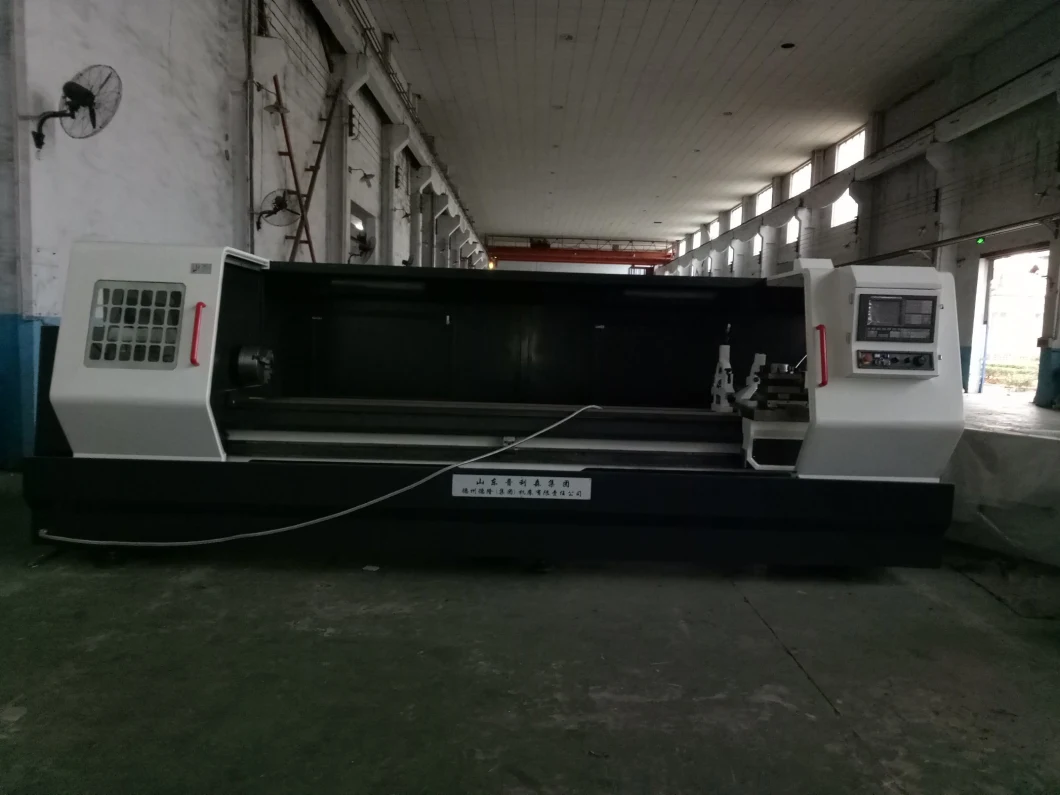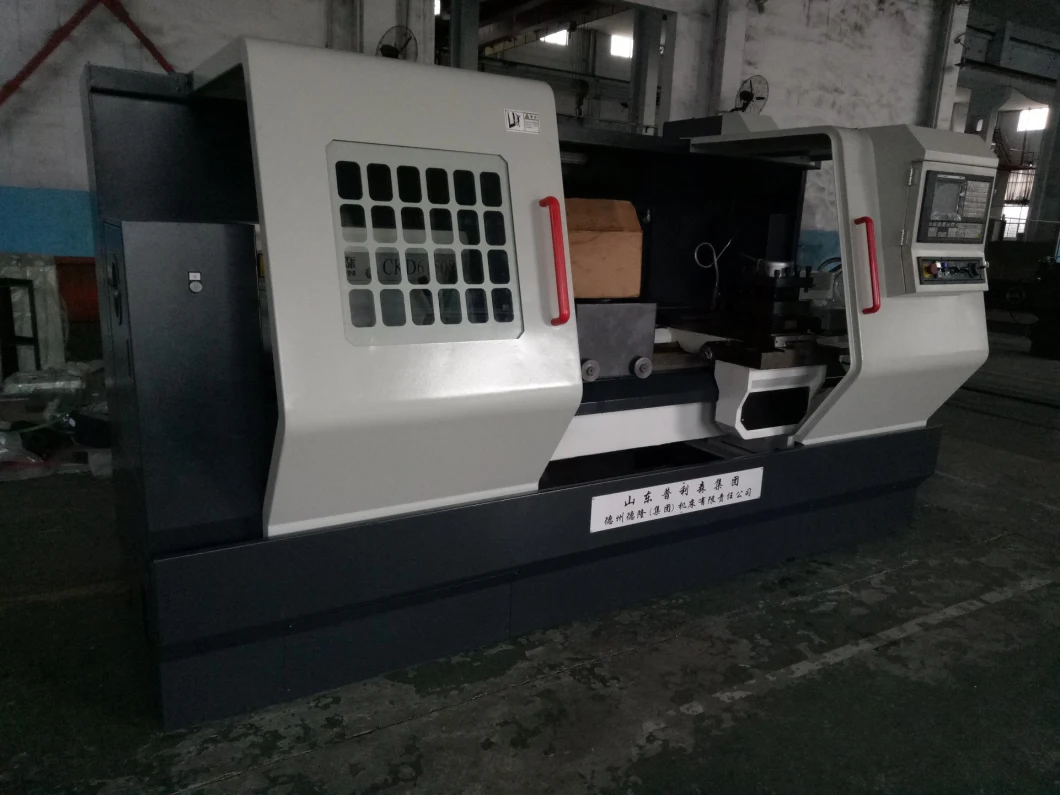 CKD6140HS is one kind of universal CNC metal-cutting machine.
This machine is with reasonable structure,finish manufacturing,advanced equipments and elegant outlook.
The main movement of this machine is three step during which speed is changed infinite.The speed is high with wide range.Large spindle hole is suitable for amounting hydraulic or power chuck to improve working efficiency.Quality structure steel spindle adopts high accuracy roller bearing with properties of high accuracy.Bed is hardended through super-sonic quenching and the carriage is applied with Plastic to improve anti-abrasive.Feeding system adopts high Accuracy ball screw coupling to ensure position accuracy.Machine is equipped with four-position vertical power tool post with properties of swift and accuracy tool changing.Intermittent lubrication ensures to lubricate each fabricating coupling.
Machine is also equipped with coolant system and light to ensure the machine run smoothly.Machine adopts full covering of two doors with properties of easy operation,beautiful outlook and reliability.
Good accuracy and property makes the machine suitable for the processing the parts of discs below 400mm and shafts below 200mm in batch quantity,and especially easy for the machining of taper,arc and every kind of metric and inch screws.
Main Specifications and Features

SPECIFICATION





CKD6140HS





CAPACITY




Max.swing diameter over bed 430mm




Max.swing diameter over cross slide 210 mm




Max.length of workpiece 500mm 1000mm 1500mm 2000mm 3000mm


Width of bed 400 mm

SPINDLE


Spindle nose D8




Spindle bore diameter 102 mm




Taper of spindle bore 110mm 1:20




Rapid of spindle speed 37-1600 r/min manual two speed and stepless






FEEDS




Rapid moving speed X-axis 3000 mm/min




Rapid moving speed Z-axis 6000 mm/min




Min.set unit of longtudinat 0.01 mm




Min.set unit of transverse 0.005 mm





CNC SYSTEM Beijing KND CNC system or GSK ,FUNUC, SIMENS





TAILSTOCK




Taper of tailstock sleeve Morse No.5




travel of tailstock sleeve 150 mm




Diameter of tailstock sleeve 75 mm





MOTORS




Main motor Power 7.5 kW servo motor made in China




Coolant pump power 0.125 kW







Standard accessories




Three jaw chuck K11265/D8




Center bush Metric 110/ morse No.5




Center morse No.5




Oil gun 1pc





Optional accessories (special accessories)




Every pc of steady rest,follow rest,face plate and drive plate is the standard accessories for the machine length 1500mm or longer.They are optional accessories for the other length.





Steady support 20 -130 mm




Following rest 20 -80 mm




Drive plate 280 mm




Face plate

380 mm